My aunt has always treated me like I'm the most important person in the world, no matter how busy she is. She is always available to help me with any problems I may have. I remember when she was in the hospital after having surgery, I made sure to spend time with her and listen to everything she had to tell me. While I'm in town visiting my parents, I'm always excited to see my aunt and spend time with her to catch up on all of the latest news.
The best gift we can give our aunts is attention and time. They are always there to listen to us and never fail to make us feel welcomed. It's always nice to be thankful for the people who have helped us out along the way.
Here are a few thoughtful messages and quotes you can send to your dearest aunt to remind her how thankful you are to your lucky stars for bringing her to your life.
Thank You Quotes And Messages For Aunties
I had so much fun at your place, your cooking skills are truly amazing and mouth-watering. I hope to be here for the next holidays and make countless memories of laughter and joy with you.
This past weekend has truly been one of the most joyous days of my life, I feel so blessed to have you in my life, you have truly filled my family's life with colours of joy.
I hope this letter finds you in your best possible health. I am truly concerned about your health and wellness. I hope to see you very soon and enjoy the cookies that you used to make for us.
I love it when you come over to say, I feel like I never run out of words when I am talking to you. It is truly a bliss to know a woman like you, you are an inspiration and a true mentor of mine.
Your spirit is the most uplifted and overwhelming spirit I have known. The vibe you carry with yourself is so welcoming and joyous. You never fail in making me and my family feel like home at your place.
To my beautiful aunt, I hope this message finds you in health and wellness. I never thought you would become so special to me, and now I can not find an excuse to be around with you.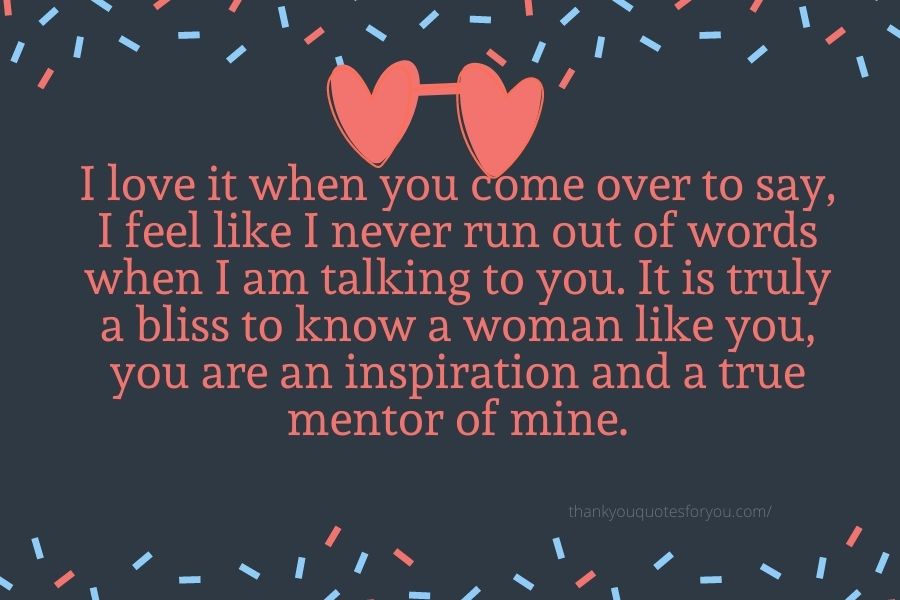 You have taught me how important having empathy and compassion is. You will always be truly an inspiration to me. I feel so loved and blessed when I am around you.
You are the supernova of my life, I feel like I can share anything and everything with you, you have made my life so much better and beautiful. I pray for your happiness and successes.
You are the best thing that has happened to me, I feel deeply connected to you. Every conversation I have had with you is truly enlightening. Thank you for giving me all your time and efforts in helping me build my personality.
I feel like you are my soul sister, you share the same beliefs and values as I do. Talking to you really makes me feel liberated and grateful to you. I hope you achieve everything you aspire to do.
You have always been so kind and generous towards me and my entire family. I really hope you are extremely satisfied and happy with your life. Being next to you is truly a blissful feeling.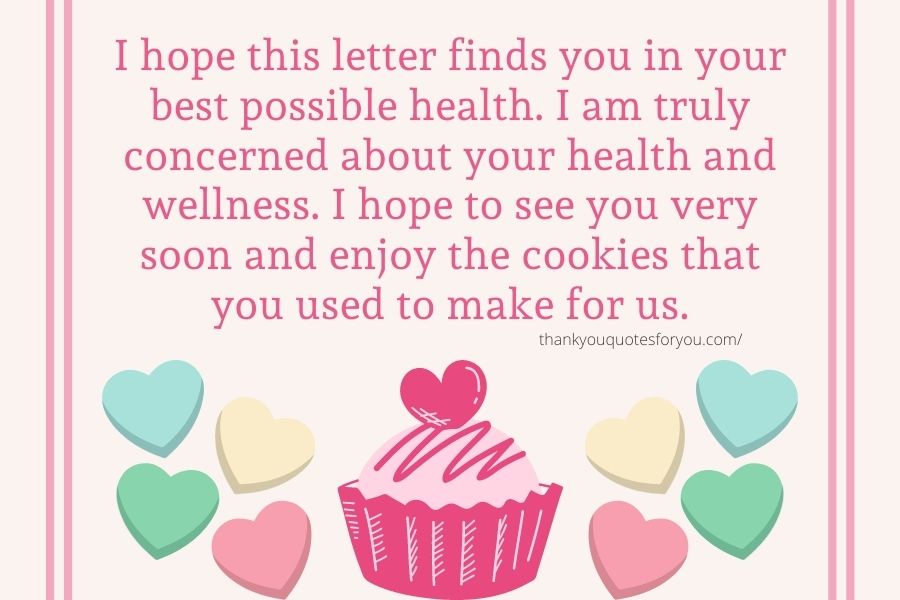 It's a paradise when I get to meet you, your opinions and beliefs are truly enlightening and inspiring. I aspire to be a woman like you when I grow up, you are not just my aunt, but also my godmother and a truly caring guardian.
I don't think I will ever forget about the crazy memories we both have made together. I never knew you would be fun and joyous to be around, I am grateful to you for being so nice and cool to me.
You are a way to cool for your age. I have never had this much fun with an elder ever before. I hope to see you more often, you have truly inspired me to liberate myself and live freely and fearlessly.
Thank you for teaching me and helping me out with my project. Your insight knowledge has really helped me get by so many complications and troubles.  Thank you for investing your time and effort in me.
I hope this message finds you in the best of your health, I look forward to meeting you very soon and making more memories with you. With you, each day feels like a new venture, my excitement always skyrockets around you!
I had so much fun at your place last weekend, I hope we do this more often! My parents were so happy that I finally got to meet you, you are the funniest and most inspiring adult I have had the honour to meet.
It's been quite a while since I last saw you. I hope you are doing well with your life. I am writing this to remind you how amazing you make me feel, when I am around you I really feel blessed and grateful.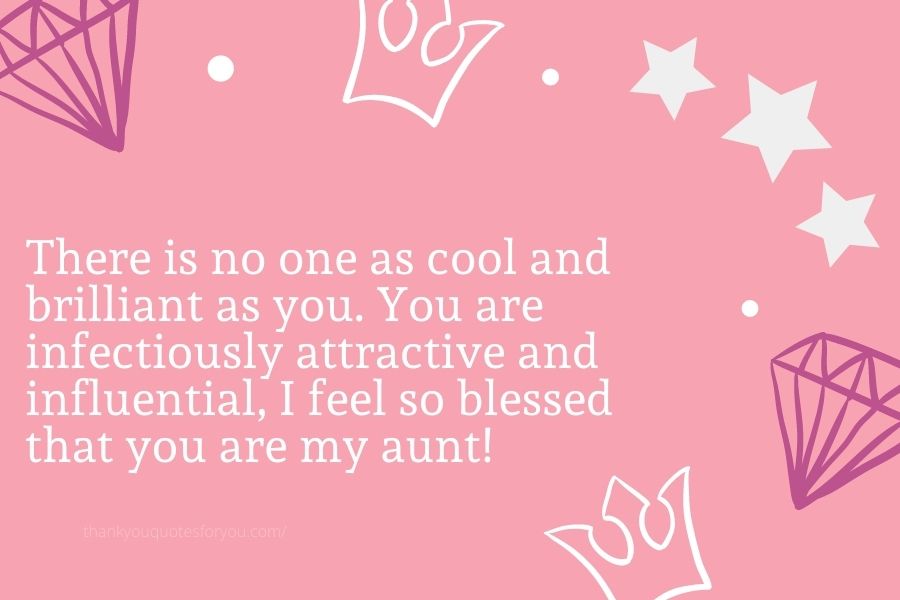 I love how fearless and courageous you are, you have deeply touched my life and I feel nothing but grateful to God and to my parents, that I have you in my life.
My life is always going to wobble around you. You have made everything so much better and beautiful in my life. Thank you for being there for me and for making me believe in my dreams.
You always have the craziest of jokes and puzzles for me. With you, I feel like I am talking to myself because you are just like me. All the joyous and glorious memories I have made with you are truly a gem for me.
I can not express in words how much I love your company, you are truly a treasure! You have been the most inspiring women I have ever met. I hope you always stay this jolly and loving.
I hope you are doing amazingly good in your life. I am writing to you to remind you how happy and joyful you have made my life, and I look forward to being around with you more often.
Your smile is the most beautiful smile I have ever seen, thank you for all the guidance you have given me, I can never be thankful enough to you. You have greatly changed my life and helped in shaping my disposition!
I really like hanging out with you. You always tell me the best stories about my parent's childhood and the ventures of their life. I really like being at your place and talking to you.
There is no one as cool and brilliant as you. You are infectiously attractive and influential, I feel so blessed that you are my aunt! I don't want to miss any chance to meet you.
It's been a privilege to be around you, I have grown up admiring you and your work, it's such an enthralling feeling to know a person as virtuous and talented as you.