Every once in a while, life takes a turn for the worse – we lose a beloved one, we lose a relationship we had high hopes for, or we fall ill. When any of these happens to us, our world may turn gloomy and thank you messages would be the last thing to cross our minds.
But if we are lucky, we'll have friends and family to help us through these difficult times. A word of encouragement here, a thoughtful gift there or even their silent companionship – these relationships are invaluable and should be treasured as such because they fill us with gratitude.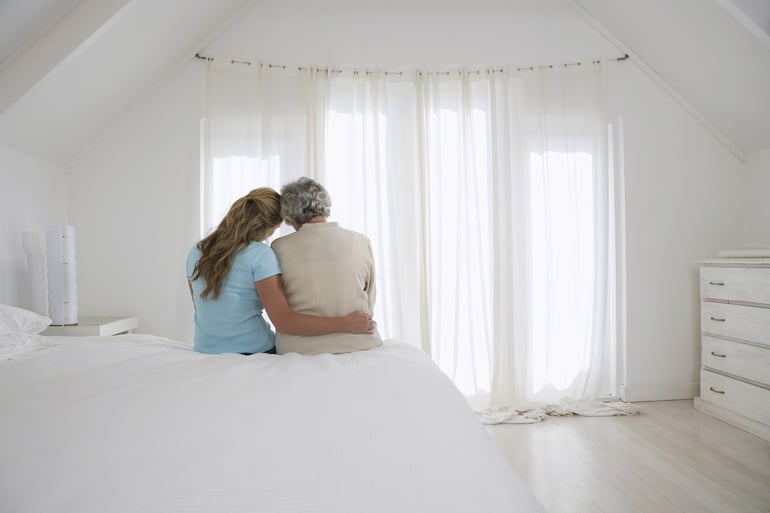 Saying thank you is one of the most important ways to acknowledge the help we received in our dark moments. It also helps to show our benefactors that we value their support, and it encourages them to do more not only for us but also for others around them.
If you are emerging on the other side of a dark tunnel and you want to show gratitude to the people who helped you along that journey, here are a few tips for you.
Personalized messages typically work better than generalized, bulk messages. They show the recipients that you had them specifically in mind when drafting the text.
Be specific about the significance of their kind gesture to you and how it helped you in your moment of need. It shows that you found value in what the recipient did for you, and, trust us, many people will find that quite pleasing.
Sign the message off with your name. 
Since you now have tips to craft thank you messages for people who have been there for you in your dark time, below are a few examples you can use as a guide.
Compassionate Thank You Notes for Sympathy
Dear (name),
Thank you for your donation in remembrance of (name). The entire family and I are grateful for your thoughtfulness and generosity.
Sincerely,
(Your name)
(Name), the kindness of your words and actions in these challenging times has been remarkable. It's made me realize how lucky I am to call you my friend.
Thank you!
(Your name)
Hey (name)!
I cannot begin to describe how thankful I am that you spent those two nights with me after I broke up with (name). Without your warm companionship during those first few days, I doubt I would have been able to endure the pain.
Thank you!
XOXO
(Your name)
Hello (name)! Your words were a soothing balm to me in my time of distress. I appreciate your thoughtfulness in this post-pandemic period.
XOXO.
(Your name)
Dear (name),
Receiving your card was a bright spot in an otherwise dark moment for me. It assured me that you had my family and me in mind in this challenging time. I am grateful.
Thank you.
(Your name)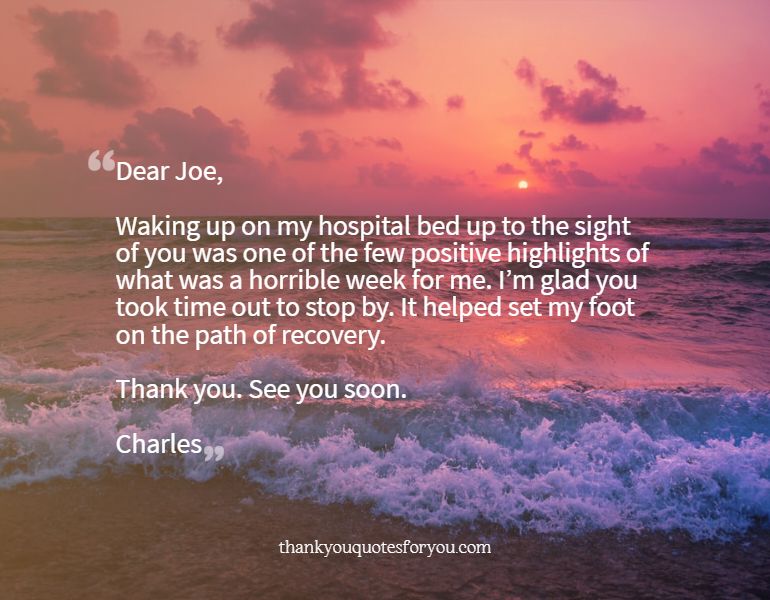 Hello (name).
Thank you for bringing us a meal while we were mourning the passing of our (father/mother/brother/sister etc). That was such a thoughtful and kind gesture, and it relieved me of the burden of worrying about one less meal. Thanks!
Take care
(Your name)
(Name), the wreath you sent to (name)'s funeral was lovely. The family greatly appreciates your thoughtfulness.
Thank you.
(Your name)
Dear (name),
Thank you for sitting with me for the rest of the day after I got the news of (name) 's demise. Your presence was a huge source of strength to me.
Thank you.
(Your name)
Dear (name),
Thank you for being a perfect companion for me in these last few days. You are one of those rare breeds who not only have the right word for every moment but also know when to sit in silence. You've made this colossal loss more bearable.
Thanks again.
(Your name)
Hey (name),
We had a much easier time funding the funeral of our late (dad/mom/etc.) because of your generous donation. My family and I are grateful to you for this kind gesture.
Thank you.
(Your name)
Hello (name)
Waking up on my hospital bed up to the sight of you was one of the few positive highlights of what was a horrible week for me. I'm glad you took time out to stop by. It helped set my foot on the path of recovery.
Thank you. See you soon.
(Your name)
Dear (name),
Thank you for joining us to relive the memories of (name). Your incredibly personal stories of him allowed everyone to see an exceptional side of him. Your presence made quite a difference.
XOXO.
(Your name)
Hey (name)! Thank you for joining us to celebrate (name) 's life. The entire family is grateful for your support.
Regards
(Your name)
Dear (name), all the great days I've had since I called off my relationship with (name) have one person in common: you! I've found much solace in your words and tender care throughout this period. Thank you for walking with me through that low point in my life.
XOXO.
(Your name)
Hey (name),
It is incredibly important that you know I am really grateful for your incredible support while I was furloughed and throughout my time between jobs. I wouldn't have survived that low point in my life if not for you. Thank you for the words of advice and encouragement.
Cheers!
(Your name)
Hello (name),
When it seemed that my whole life was sinking like a ship, your understanding and support were the anchors that kept me going. I can't thank you enough! Thank you!
(Your name)
Hey (name)
I just want to thank you. When I lost my job, I thought I had come to the end of my road. But your kind words gave me hope and courage. Thank you.
(Your name)
(Name), thank you for giving me the freedom to express my grief and offering just the right words to bring me comfort in a difficult time. These mean the world to me!
XOXO
(Your name)
Dear (name), as I return to work today, my heart is full of gratitude for friends like you who make living through hard times bearable. Your financial and moral support while I was in the hospital is deeply appreciated. Thank you!
Sincerely (Your name)