The love and care a husband provides is unmatched. He is your ultimate soulmate and your friend for life. You can always look up to him, whenever you are sad and depressed. He makes you feel comfortable with his kind words and delicate touches. He goes out of his way to provide you with a good and protected life that you always craved for. Sometimes he understands, what your heart wants, just by looking at you. With his love and warmth, he makes your life extraordinary. But you rarely get a chance to thank him. Thank you may be a small word to express gratitude for your husband. But a small thank you note shows that you really appreciate his efforts. We must take some time out of our day to day lives and make it a point to thank our husbands.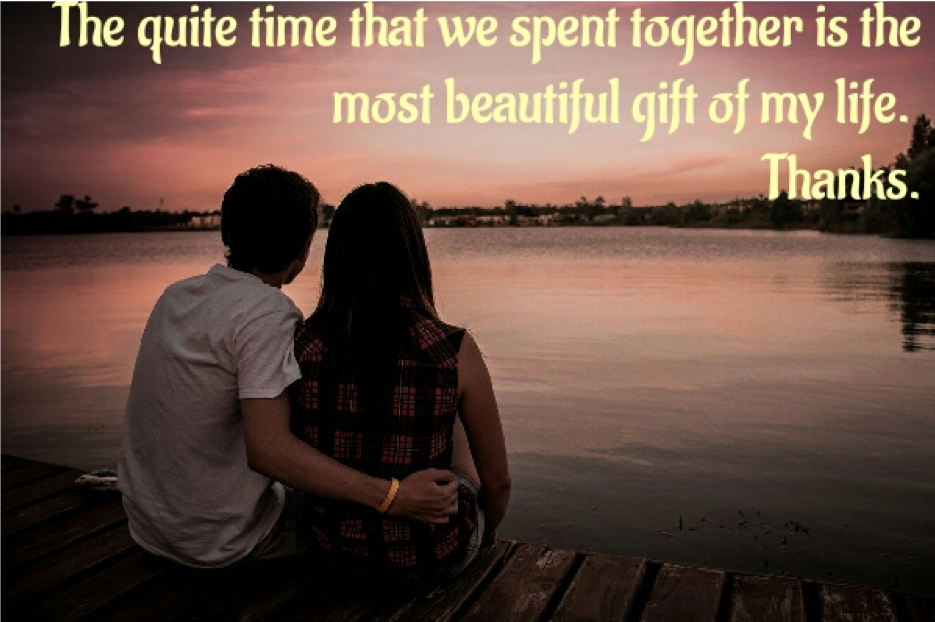 Thank You Quotes For Husband
Thanks for cheering me, every day with your positive energy. You have given a new meaning to my life!!! Love you a lot.
I could be nowhere in life without you. After meeting you I came to know how beautiful it is to be with a person who loves and cares for you, more than anything else.
I thank God everyday for not only blessing me with a loving and caring husband but also giving me a great friend and a lovely human being.
Life with you have been very special for me, so far. Thank you for the happy surprises and generous gifts. May we always be together in this beautiful bond of love.
Thank you for being a part of my life, with you every moment is a celebration. Thanks my beloved husband.
The day I first met you was an iconic day, my dear husband. My life completely changed after meeting you. You have brought immense, joy and positivity in my life. You take everything so sportingly that even big problems look so small. Thank you for making my life stress free.
My dreams have been fulfilled after meeting you. Your encouragement and kind words motivated me to work harder each day to achieve my goals. Thank you for supporting me all the way. I dedicate my success to you, dear husband.
Today, I want to let you know that you are not only a husband but also my best friend.
I enjoy every bit of my life with you. Though we have our share of arguments over silly things, it still makes me much more happier to be with you. Thank you for cheering my days with your unmatched and enviable energy.
Though we had an arranged marriage, today I feel that it was the best decision made by my parents. I could never have found a generous and kind man like you by myself. I thank my parents and I thank you for being yourself!!!
Thank you for giving me a unique gift on our anniversary, my dear husband. I will always keep it close to my heart. May we continue to be in this bond of love forever and celebrate many more anniversaries in the coming years.
I have made some silly mistakes, but you have never scolded me. Instead, you have patiently made me understand my mistakes and learn some amazing lessons from them. Thank you, my dear husband.
Thanks for always been there with me, and supporting me when others turned their back at me. You have helped me to get stronger as a human being and find my real worth as a human being. I can't thank you enough.
Before meeting you I was so naive and would trust everyone blindly. After living with you for so many years you have changed my perspective towards the world. I have become much more practical in judging others and making friends. It is an eye-opener for me. Thank you for guiding me with your principles.
My husband, you have been an immense support to me and my family in their financial crisis. Not only my love for you has grown by leaps and bounds, but I respect you a lot more now. Thanks for your unconditional love and support.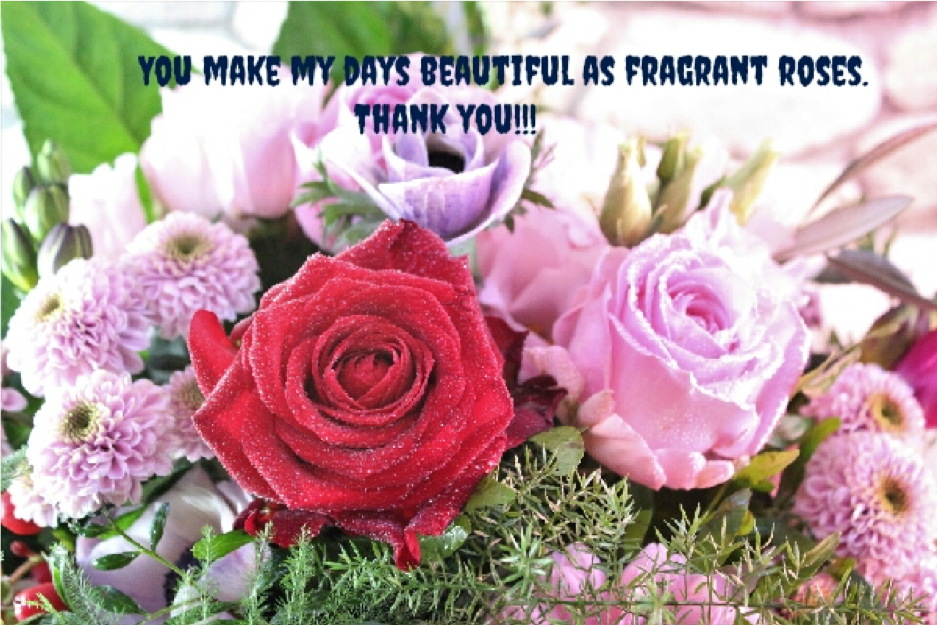 Thanks for bearing my unpredictable mood swings and tantrums patiently and calmly.  Nobody could have done it like you. Lots of love, sweetheart.
When I was going through a low phase in my life, God send you to my life. You healed my soul and my heart with your kind words and unconditional love. I feel so privileged to have you in my life. God has been kind to me. Thank you.
I was so lonely in my life, wandering here and there, then our paths crossed and you filled my life with new beginnings, new hopes, new dreams and the promise to be together for a life time. I could not have asked for a better life partner than you. Thanks my dearest husband for making my life worth living.
Though you sometimes complain about the food made by me, but I still love you a lot. You have completed my life with your love and care. Every day spent with you is so much fun. Thanks for everything, my best friend and my husband.
I am so lucky to have  found a husband like you. Keeping your ego aside, you help me in my household chores. You make the work easier for me. Thank you for sharing all the responsibilities equally with me.
Thanks my dear love, for bringing so much joy to my life. I am just amazed by your incredible management skills. You are an inspiration for me. The way you balance your work life and family life is really commendable. You are not only a good husband but also a great father. Thank you is a small word to express gratitude for all that you do. But I still want to thank you and let you know that I highly appreciate your efforts.