Over the last decade and a half, social media have effectively become extensions of our lives. Business transactions, social gatherings, public fora, formal and informal meetings – all things we do in our traditional everyday lives – are now conducted just as well on social media. Expectedly, many of the conventions that guide our lives off the Internet are currently being adapted for online use.
Instagram is one of the most popular social media platforms operational today. From its earliest form as an image-sharing platform, it has metamorphosed into a platform where one can do practically everything. Whatever you are using the platform for, business or pleasure, you will need to build functional relationships with others to achieve your purpose.
To sustain these relationships, you have to not only learn how to express genuine gratitude but also actually express it regularly. This is one of the ways to strengthen your connections and build followership on the platform. Fortunately, you will have very many opportunities to express gratitude to your followers on Instagram. From your birthday to special occasions or even reaching a milestone, there will always be an avenue for you to say thank you.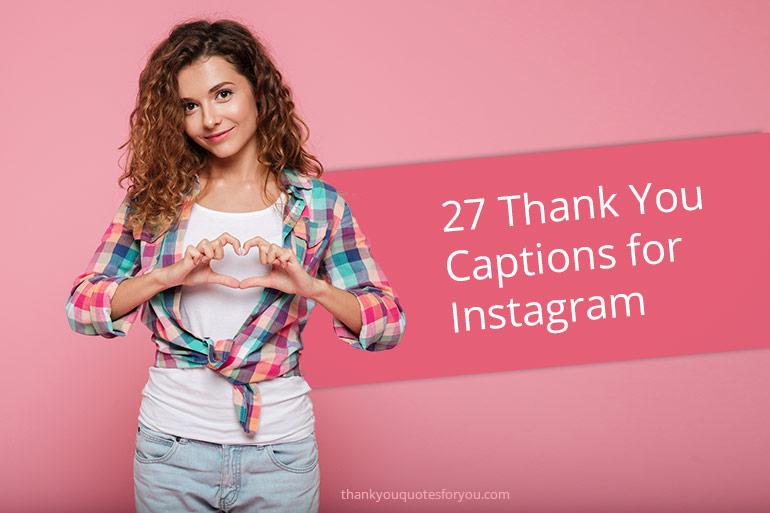 However, finding just the right words to express your appreciation can be a daunting task both in physical, offline relationships and in virtual relationships like the ones you have on Instagram. Here are a few tips to bear in mind when crafting a thank you caption for Instagram:
Keep it as short as possible, but don't be afraid to stretch it if the occasion demands it.
Employ some wit if possible but don't force it.
Avoid being robotic. Let your personality or brand shine through your caption.
Include hashtags where possible.
Let's bring you some samples that you can use as they are or to help you create one that's uniquely yours.
Some Thank You Captions for Instagram 
Thank you for your amazing support. I became an influencer here because of your constant engagement with my posts. I am overwhelmed by your comments, appreciation, likes, and shares—# Thankyou.
This is such an amazing milestone for me. Who else would I share it with if not with you, my amazing followers? I would never have made it without your likes and comments. Thank you!
Wow! We've made it this far in such little time! #10kfollowers. Thanks for your love and support. You are amazing!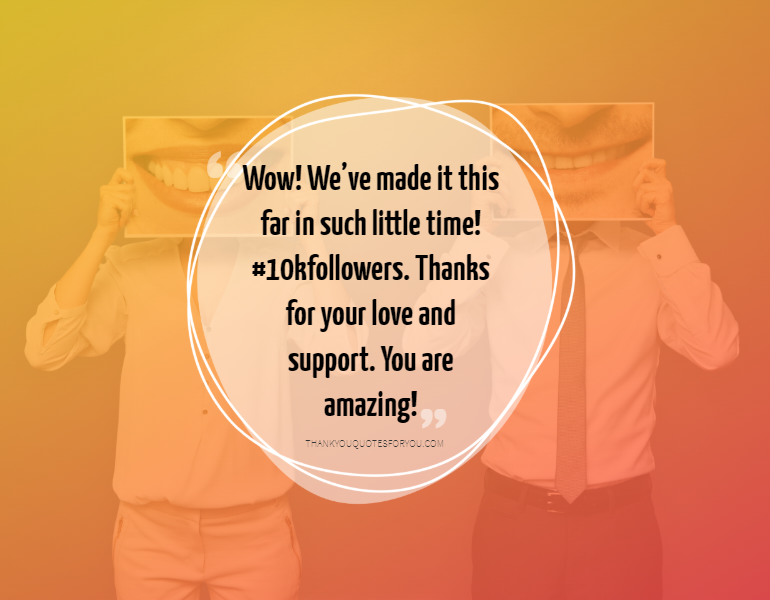 10k love to all my 10k followers! Look what a fantastic community we have built! Thank you!
We are incredibly proud to reach this amazing milestone. We know we couldn't have made it without you, and that's why we won't rest on our oars; we will keep serving you premium content, just the way you like it. #Thankyou
It's an honor to have you as part of this community. We do not take it for granted—# Thankyou.
#ThankYou for always being here to engage with our content. Your contributions have made us one of the most visible handles on #Instagram. Our hearts are filled with gratitude.
#Thankyou for helping us build such a fantastic community here on Instagram. We appreciate every bit of your contribution. We love you!
Thank you for supporting this page constantly. You've helped us move mountains, and we are grateful for that.
Thanks for your support throughout the year. It means a lot to me.
I am grateful to every person who has contributed to keeping this page alive. Your comments, likes, and purchases are the reason I'm still here. Thank you!
Without you, there is no us. Thanks for always being here!
For every like, follow, and comment, we are grateful. We wouldn't still be here without them. #Thankyou.
Without a doubt, I am surrounded by amazing people. That's why I've been going from strength to strength on #Instagram. #Thankyou for your support.
Your numerous heartfelt and thoughtful wishes stand out from the numerous gifts I got for my birthday. Thank you for all those positive thoughts.
Wow! I was so touched by the thoughtfulness and positivity you all put in your birthday messages to me. They made me feel richly blessed. Thank you!
Thank you all for your goodwill messages on my birthday. They made me realize how large a family we have built here. You are amazing!
Your birthday wishes remind me how richly blessed I am to share this platform with you all. Thank you. You guys are the best.
I am profoundly grateful for your birthday wishes. They filled my heart with warmth and joy and added bliss to my day. #Thankyou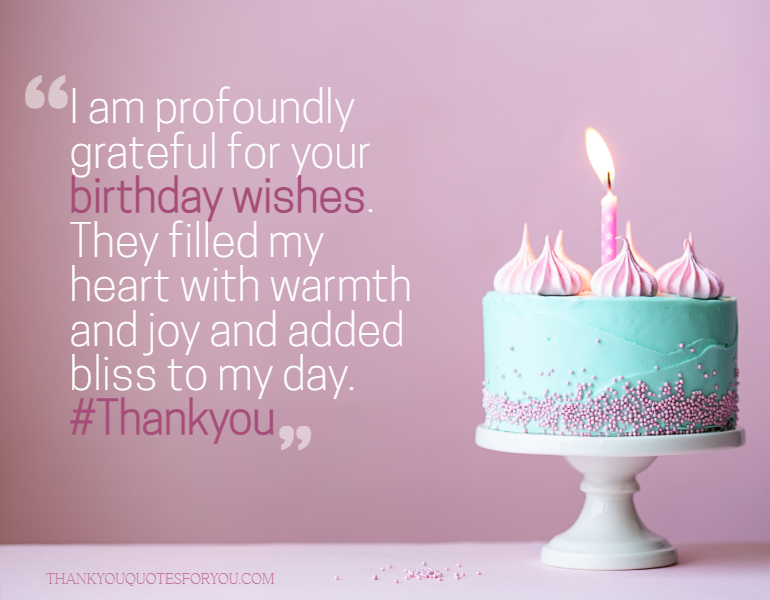 Reading your birthday wishes for me here made me feel all warm and fuzzy. I loved every single one of them. Thank you.
I had a super amazing birthday because of the beautiful, kind-hearted goodwill messages you sent my way. #Thankyou
Hello, fam! I just want you to know that I read every goodwill message you left for me here on my birthday, and I am glad I did. It made me realize how beautiful the community we have built here is. Thank you for the goodwill messages and for being a part of this awesome family.
Your kind and thoughtful wishes help me have a great birthday. I am grateful for them all and for you. Thank you!
The last few days have been the darkest days of my life. And I doubt I would have pulled through without your words of encouragement and solidarity. Thank you so much.
Thank you all for being a beacon of hope for me in the last couple of days. Your words of support and goodwill gave me the courage and strength to power through a difficult period for my business. And for that, I'm grateful.
All of my talent and hard work would amount to nothing without your constant support and followership. You all are the guarantors of my success. Thank you!
And just like that, we have reached 100k followers. This is the biggest milestone for us yet. And we owe you a debt of gratitude for making it all possible. Thank you!