Living in a new city, away from our natural habitat can be a challenge at times, but having a loving and caring neighbourhood and home can really prove to be a boon in adjusting to the new world. In this case, a good and understanding landlord really comes into play as they never miss out on being there for us and in helping us put in the day to day troubles and issues we might encounter. They are warm and always welcoming in nature and in disposition. It's always a blessing to have good landlords for you.
Here is a list of collections of beautiful and well-thought messages and quotes that you can send to your landlord to remind them that you acknowledge their efforts and their patience and you are thankful for all that they do for you.
Thank You Quotes And Messages For Landlord
Thank you for being so understanding to me in the past few months, your tenderness and care towards me really reminds me of my home and of my family. May God always be on your side.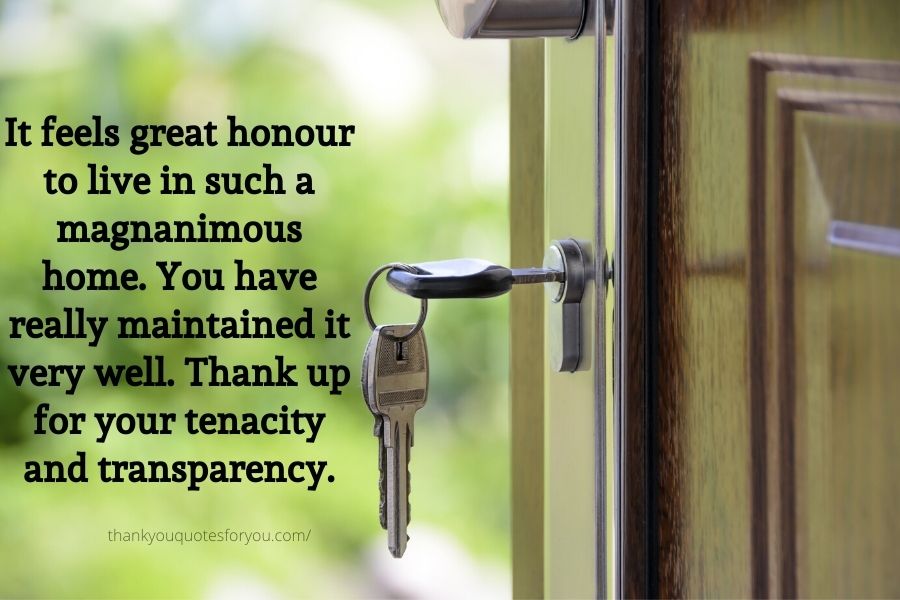 I hope this message finds you in good health and in wellness since you live so far away from home. I just wanted to acknowledge how thoughtful it was of you to check up on me when I got sick, no one else would have done it for me, thank you for being a family of mine here!
I can not tell you how perfect this place is turning out to be for me, the view outside is so beautiful and natural, I feel in a zein mode every morning when I wake up. The season has brought so many new flowers and fruits outside the home, it's a blessing to live in a home-like this!
I pray for your good health and wellness, it's been a while since I heard from you and I wanted to check up on you if everything's going good in your life. I hope you are not in any worries because your home is perfectly fine in my hands, it's a beautiful feeling living in this house and each day it feels bigger and more beautiful.
Thank you for the concession, I am really sorry for the loss you must have gone through due to the recession. I hope as a society we can help in bringing each of us up economically and mentally.
I and my entire family would like to extend our gratitude to you for being so kind and compassionate towards us, this home is really our dream home and every brick of it feels like our own home to us.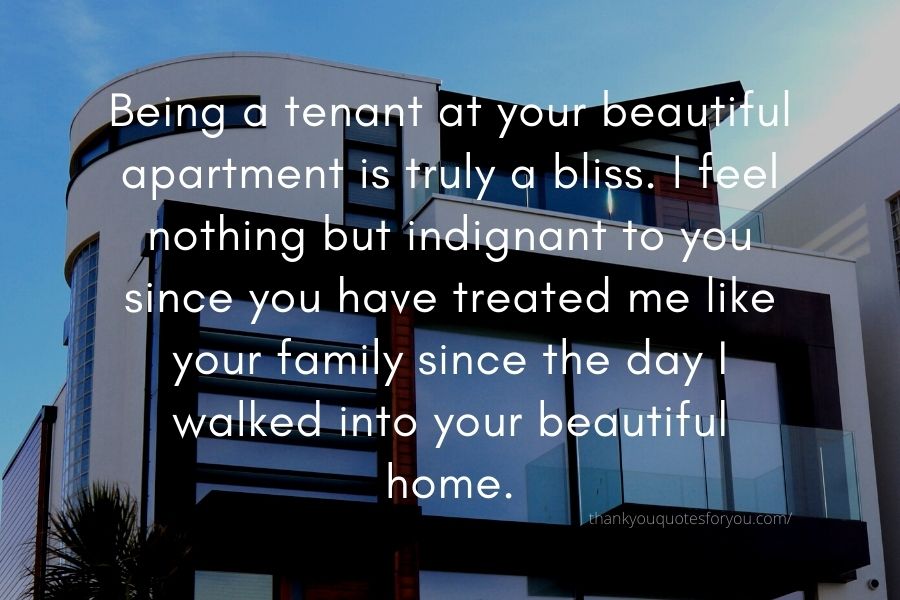 Thank you for being so professional with all the issues I had with the home, ever since you have resolved it I feel much better and life has become much easier. I'll forever be grateful to you for this!
Thank you for making all the paperwork so understandable and easy for me. My family and I would like to see you more often as it will help us connect with the city people better.
You gave us a deal that we couldn't resist, this house is the most beautiful house me and wife have ever seen. To live in a beautiful home like this is in itself a great privilege.
You have proven so helpful to me from being there to help me find local markets to groceries, I will always be indebted to you for all the social and moral support you have provided me with.
It feels great honour to live in such a magnanimous home. You have really maintained it very well. Thank up for your tenacity and transparency.
Thank you for understanding my economic status and for helping me out in this new city, everything you have done for me deserves appreciation and acknowledgement. I hope to see you soon once I settle in well.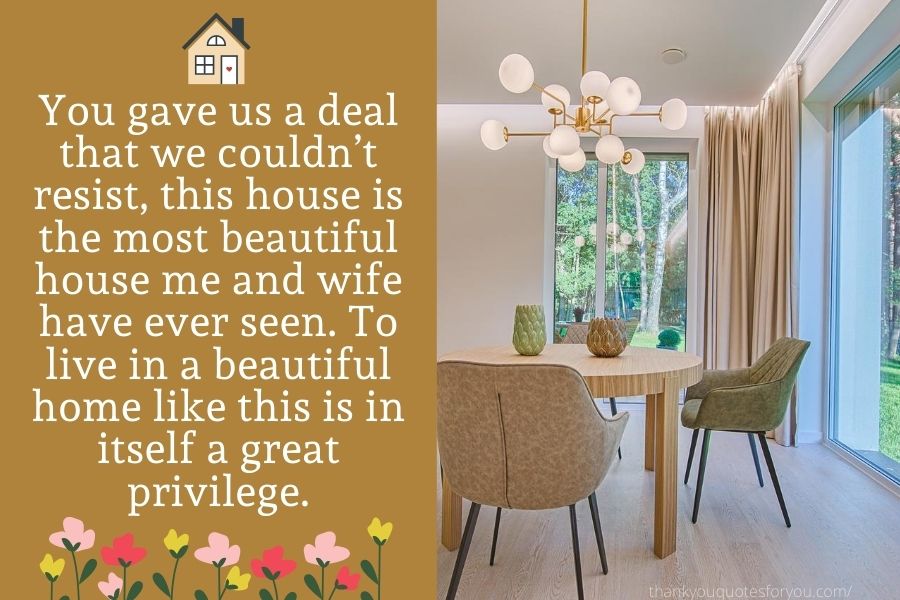 Being a tenant at your beautiful apartment is truly a bliss. I feel nothing but indignant to you since you have treated me like your family since the day I walked into your beautiful home.
Thank you for taking the pain of sightseeing with me, it was such a fun and joyous experience, this city is truly a mystery and has a magnanimous amount of treasure hidden, I look forward to more such meetings.
Thank you for being so professional and for not bringing personal rivalries into this agreement. I hope to maintain friendly relationships with you so we may get to know each other better.
I thank you and your wife for all the efforts you have made and are still making in getting me used to the pace of this city, it truly feels like a blessing to me, you both have been nothing but a family to me here!
Thank you for the transparency that you have maintained throughout this experience of tenacity. I expect you to be there for me whenever I have any issue related to the home and security.
Thank you for all the hard work you have put into repairing and renovating this beautiful apartment, living in it is truly a blissful feeling.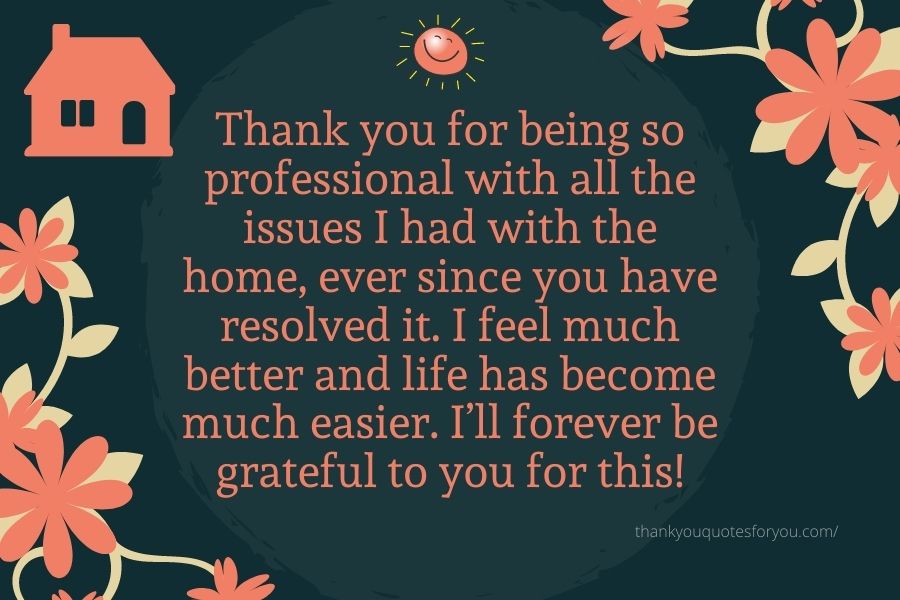 Being your tenant has truly been a treasured experience for me, as you have been so kind and understanding towards me and my economic condition since day one of my moving in.
I hope this message finds you in prosperity and in good health. I wanted to invite you for a dinner party since you have been so nice and kind towards me since the moment I moved into your home. Finding a landlord like you is truly a blessing.