The best memories of our childhood are the ones with our grandparents, be it going in the park with them or having a storytelling night, they have instilled our memories with love and laughter. Looking back, we can only imagine how they were always ready to do anything to see a smile on our frowning face! They are and always have been the epitome of unconditional love. But as they grow old, we should realize that time is fleeting and this is the moment when we can share with them how precious they have made our memories, how grateful we will always be for the love and kindness they have showered upon us. Let's be grateful for the two people who have loved us unconditionally from the moment we were born till time immemorial. The tales they have told us will always stay alive within us, let's give them a thank you note for all the time they spent on us to shape our minds with tenderness and care.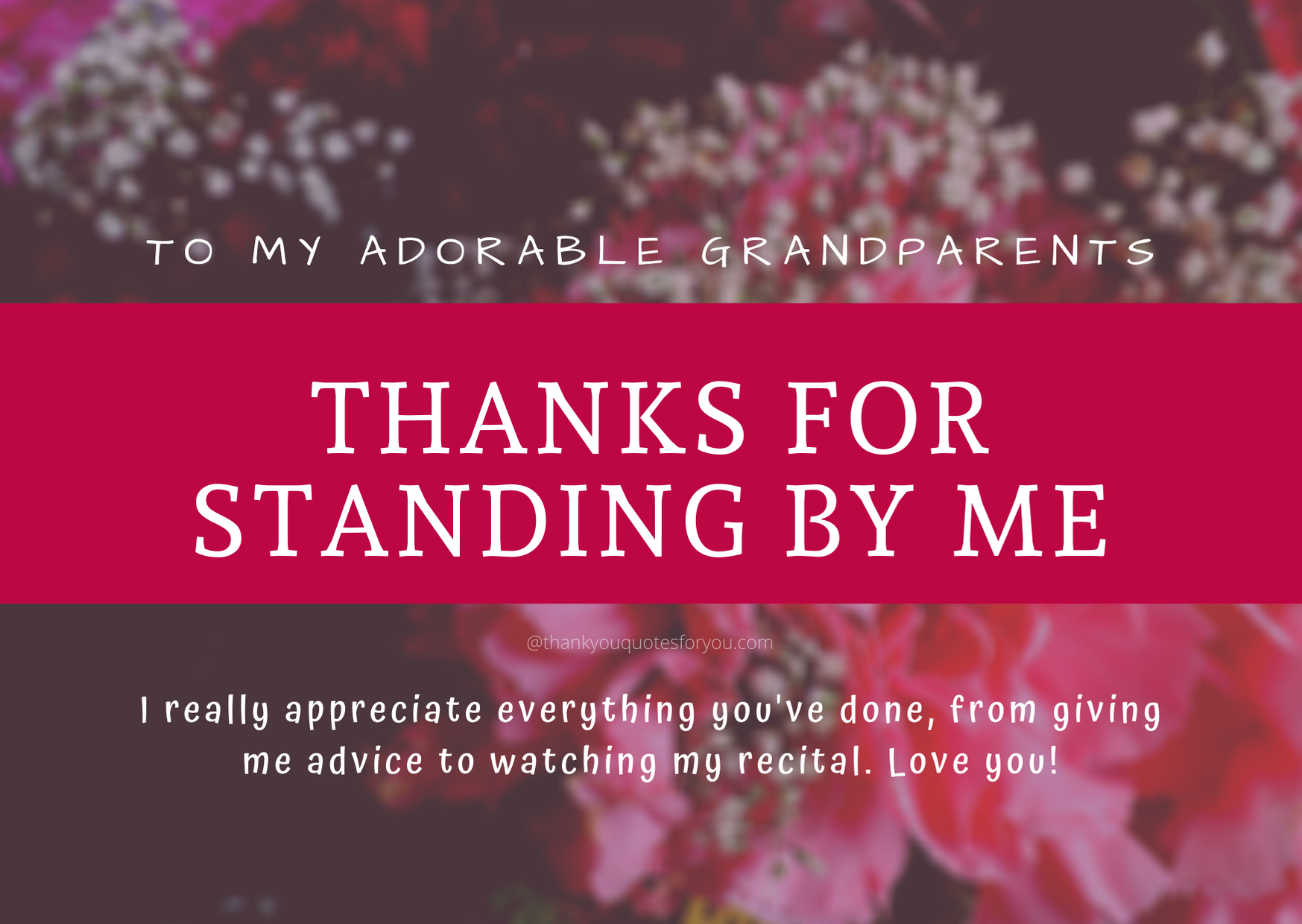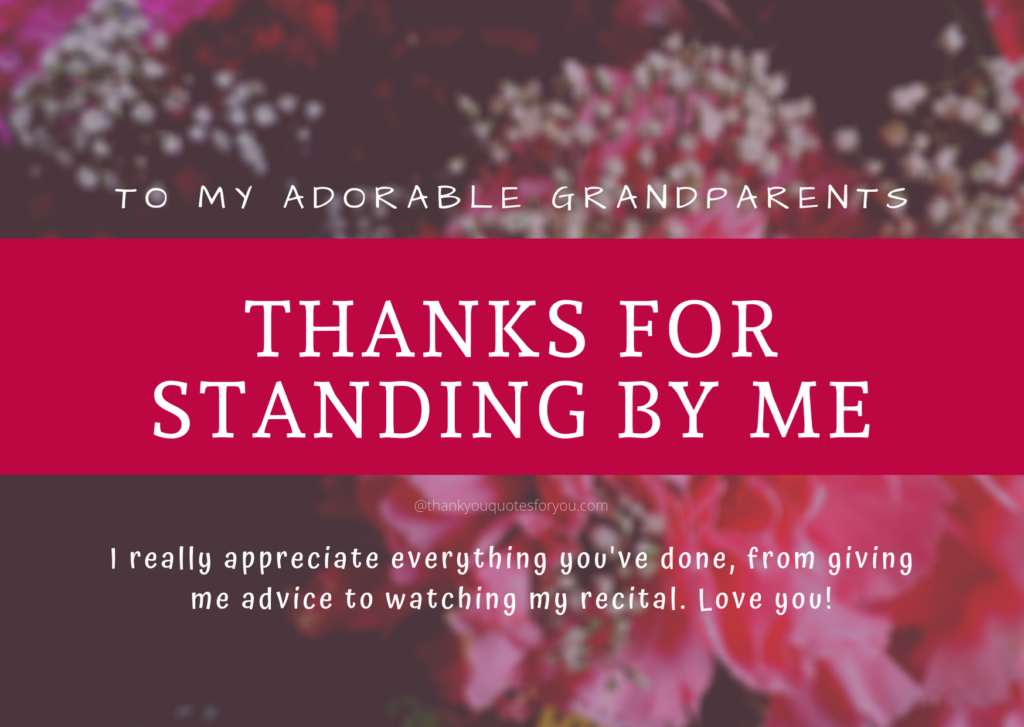 Thank You Quotes for grandparents
The memories I have made with you are the most cherished one. Your love for me has always been unconditional. I'm so thankful to you for filling my life with so much love and care.
You both have instilled my life with care and warmth. I'm forever grateful to have grown up with your values.
Thank you for teaching me the importance of values and prayers. Your love has been there with me all through highs and lows. I'm indebted by your shower of care and tenderness.
The blessings you both have given me have made me the person I'm today. You're too precious to me. Your affection has never failed to soothe my soul.
The tenderness and compassion with which you both have raised ime is beyond expressible. The love I have for you both is always sacred and esteemed to me. I have so much love and respect for you both!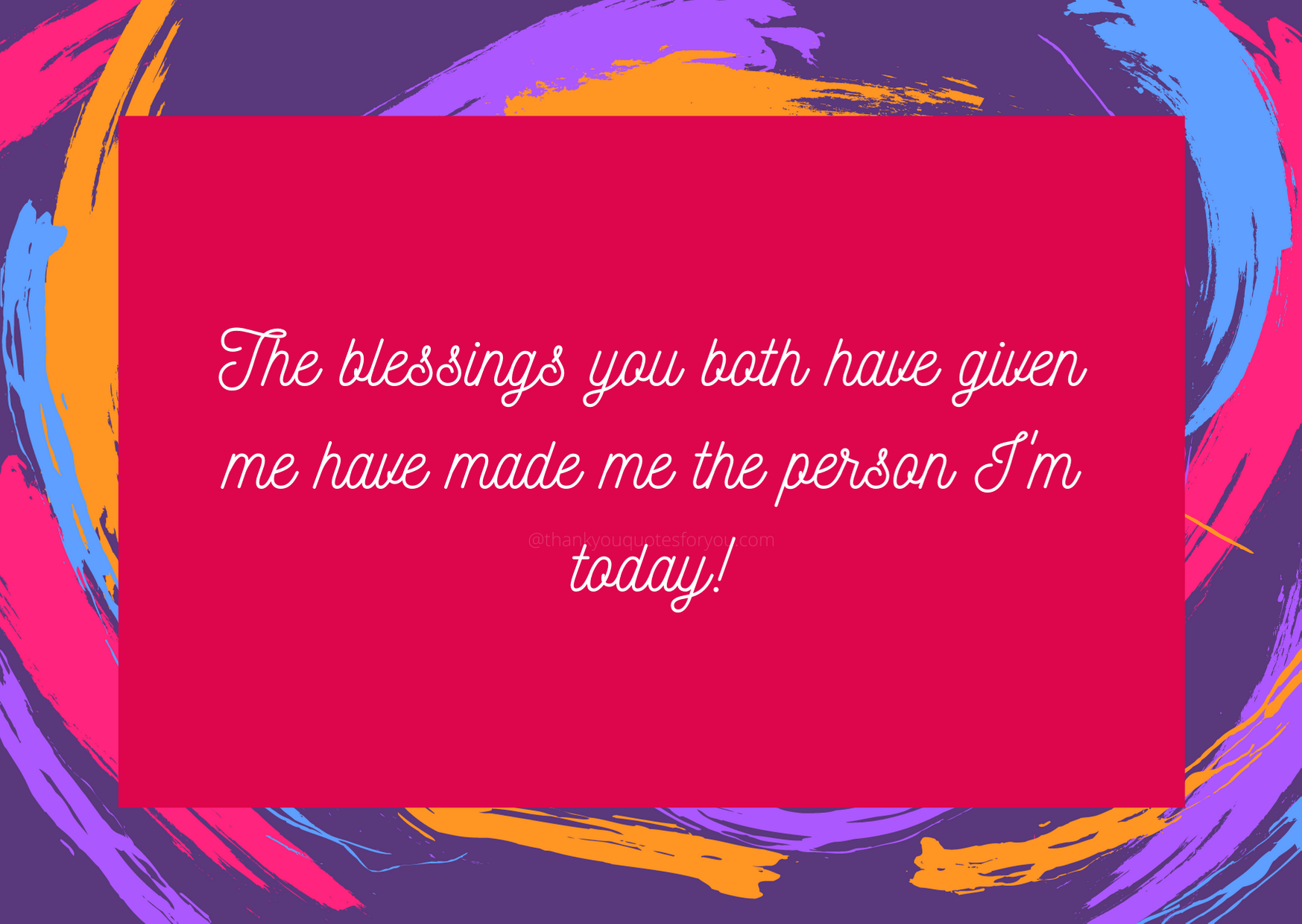 Be it a good day or bad, I have always seen you both make eachother laugh and smile, and truly, that is the best attitude to have towards life. Your aura has made my whole life shine like a supernova!
Thank you, Grandma and Grandpa, for teaching me the value of good health and time, Thank you for making me happy everyday! You both have the most beautiful minds. I wish I said this enough when I was a kid, but I'm saying it now, I hope Lord makes more humans like you guys!
Time has passed, and you guys have grown into even more beautiful people! I hope you always keep exploring this life as you do now! You both are the biggest inspirations of my life. Thank you for teaching me that every misfortune can be turned into an opportunity.
Life has given me the greatest treasures, and that is you guys! Every day spent under your tenderness and guidance is a privilege. I pray for your good health and wellness. I hope I make you proud one day!
Dear Grandparents, Thank You for having faith in me. You both have instilled my life with belief and love. Your values are my greatest asset!
I have the best memories of my life with you guys! From the days when I wobbled with my little fingers in your hands, to being young and restless, Thankyou for believing in me and for giving me the space to grow. I cherish every day I get to spend with you!
It's funny how time passes so soon yet I still remember the days when I'd spend the whole evening with you guys under the mango shed. Spending summer vacations under your care was such a precious treasure. Thank you for loving me beyond expressible.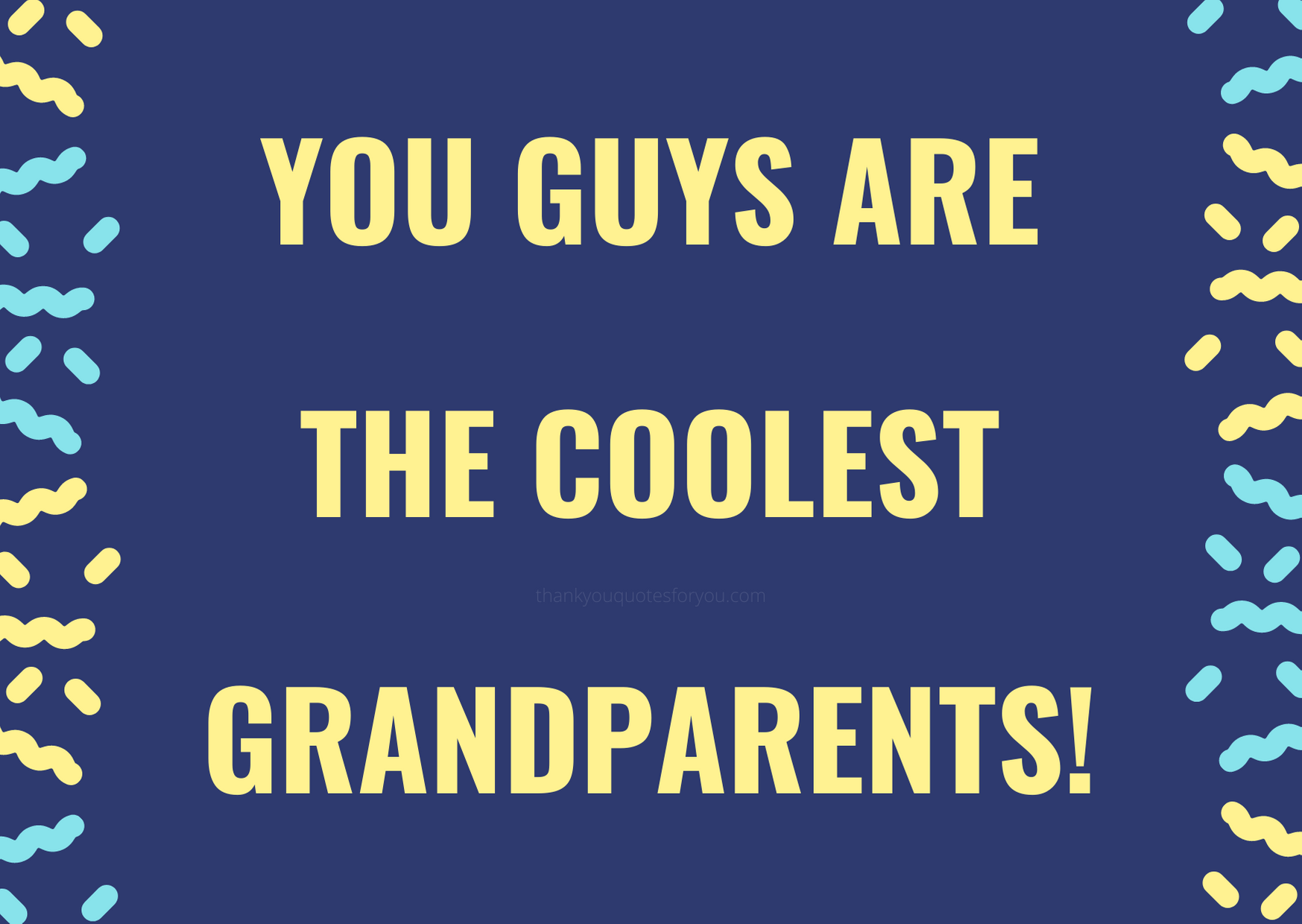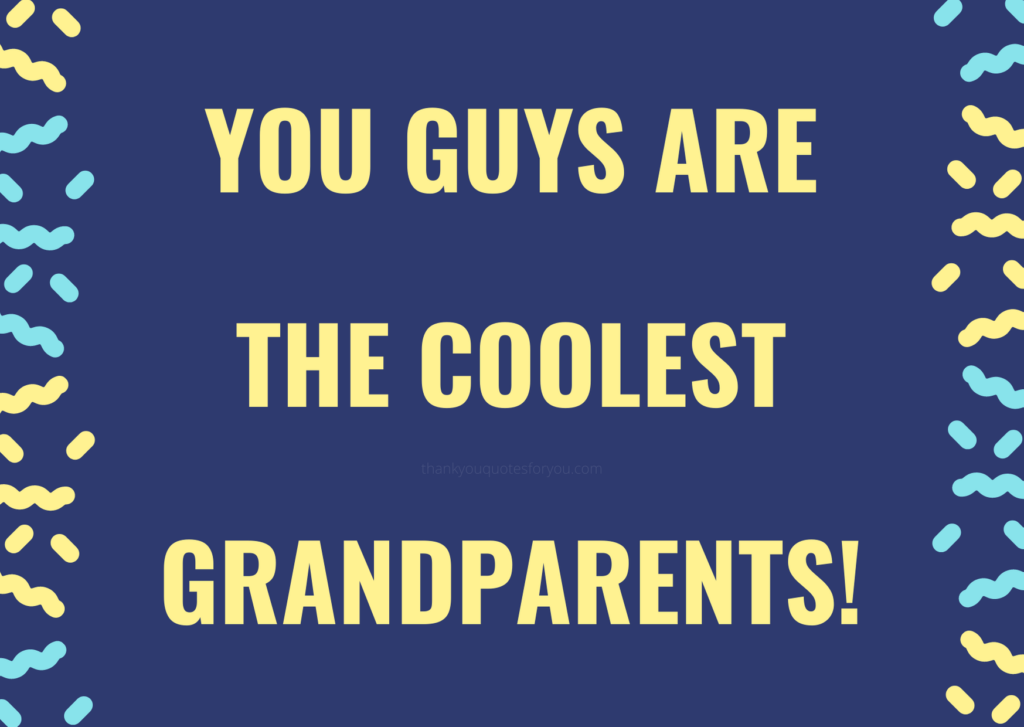 I'm still not over how you both would bring me all kinds of toys and sweets to make me smile on a bad day. I'm so grateful for having two people in my life who have loved me without any judgment, since time immemorial.
I wish that everyone has as awesome grandparents as I have! You both are the epitome of patience and love.
The love you both have for each other is hard to find in this modern world! I feel blessed to have grown up in the presence of such eternal love and happiness. My bond with you both is holy and irreplaceable. I can do anything and everything for you both. Whoever in day is because of you both and I'll always be indebted to you both for the love and tenderness you have showered upon me.
Thank you Quotes For Grandmother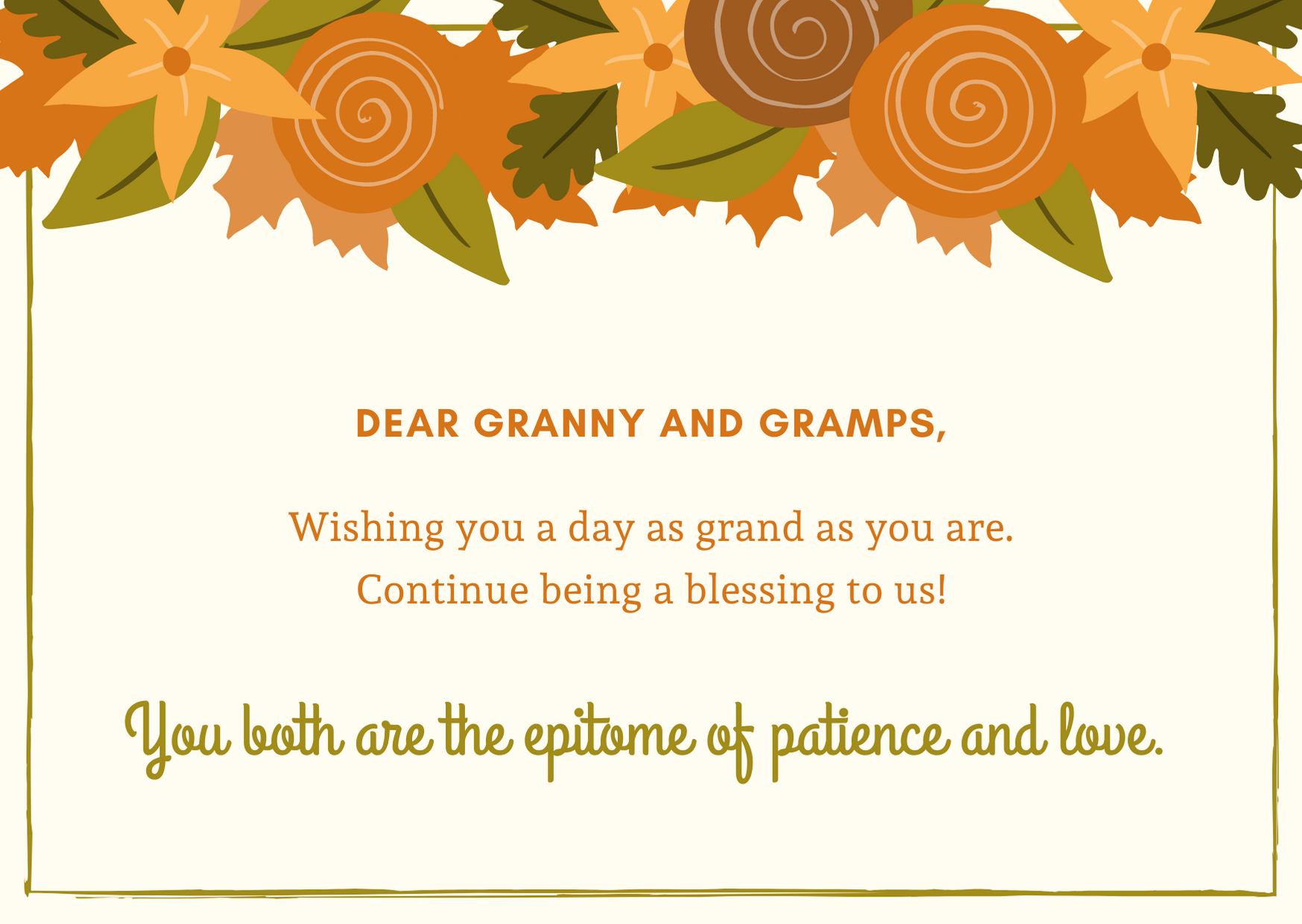 Growing up, I don't regret anything at all except for not having spent more time with you. I'm always thinking of you and how person you have made me. Everything I am is because of you. Thank you Grandma!
There's a part of you in everything I have achieved and everything I'll ever be. You are the irreplaceable constant of my life dear. You're the best Grandma in the entire universe and I'm forever grateful for your presence in my life.
From walking around holding your saree's stole to crying on being scolded by mom, you have seen me through thick and thin, you have made every memory of my childhood so precious and priceless. Love you Grandma!
You always had the best stories in the entire world. I have travelled through mountains and lived in castles with you, the stories you told me are still favourite bedtime tales. Thank you for showering me with so much tenderness and care Grandma!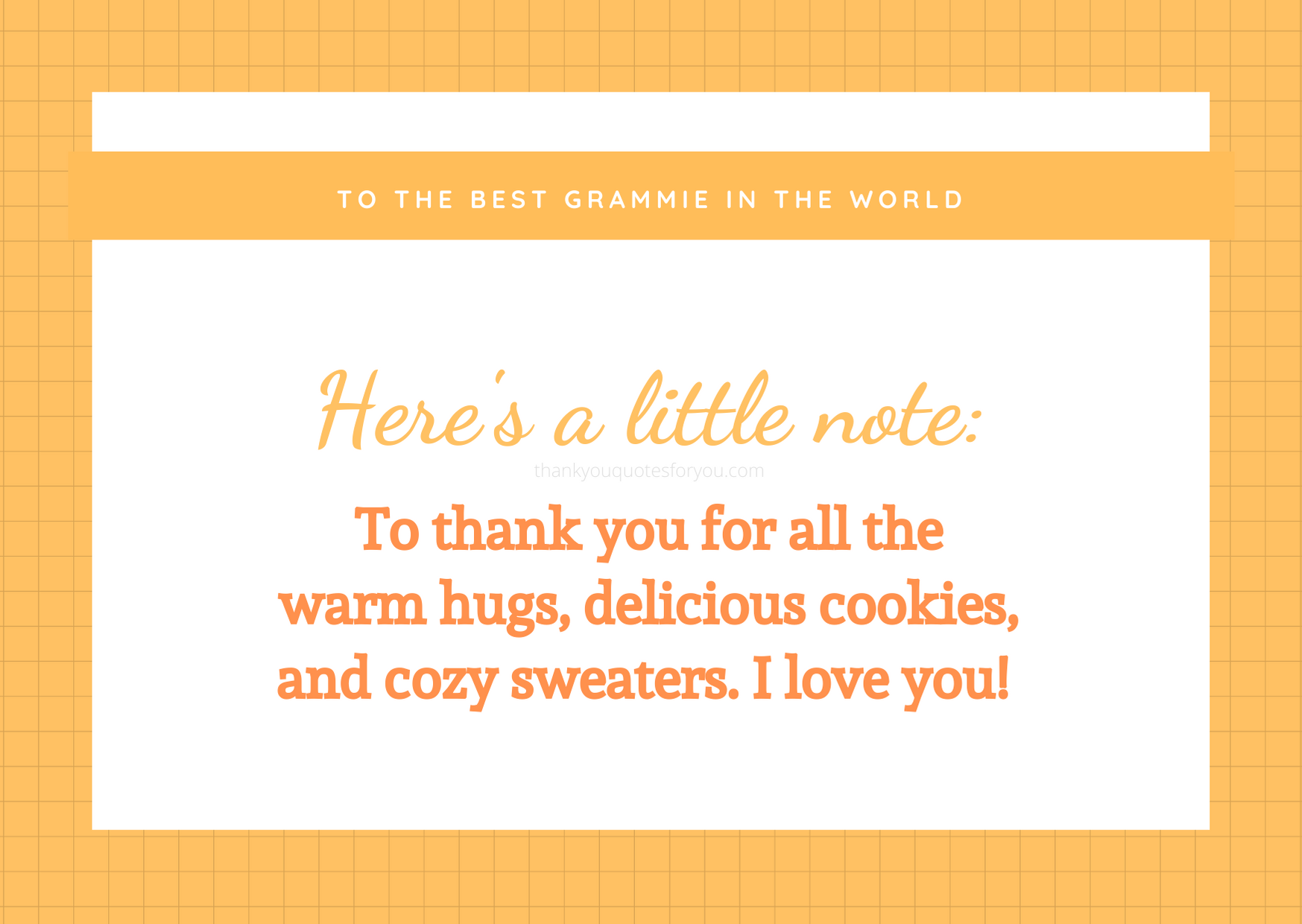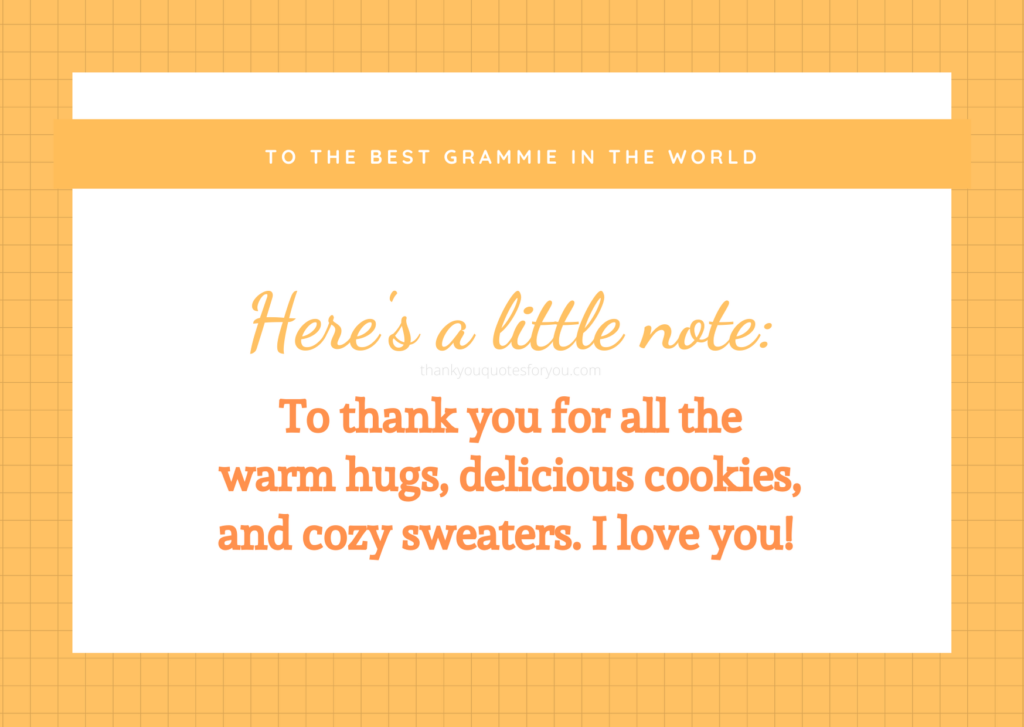 Your eyes have always been full of love for me, I don't remember one day when you wouldn't be around me. My childhood would have been incomplete without you. You are the best human being in the world Grandma!
Your wrinkled skin and that crooked teeth, I still remember how carefree you made me! Thank you for teaching me self love and internal growth Granny!
Your presence has enlightened my childhood! The spark in your smile is till my favourite memory Grandma!
Thank you for being my best friend Grandma! Thankyou for making so many mouth watering dishes and sweets.
Thank You Quotes For Grandfather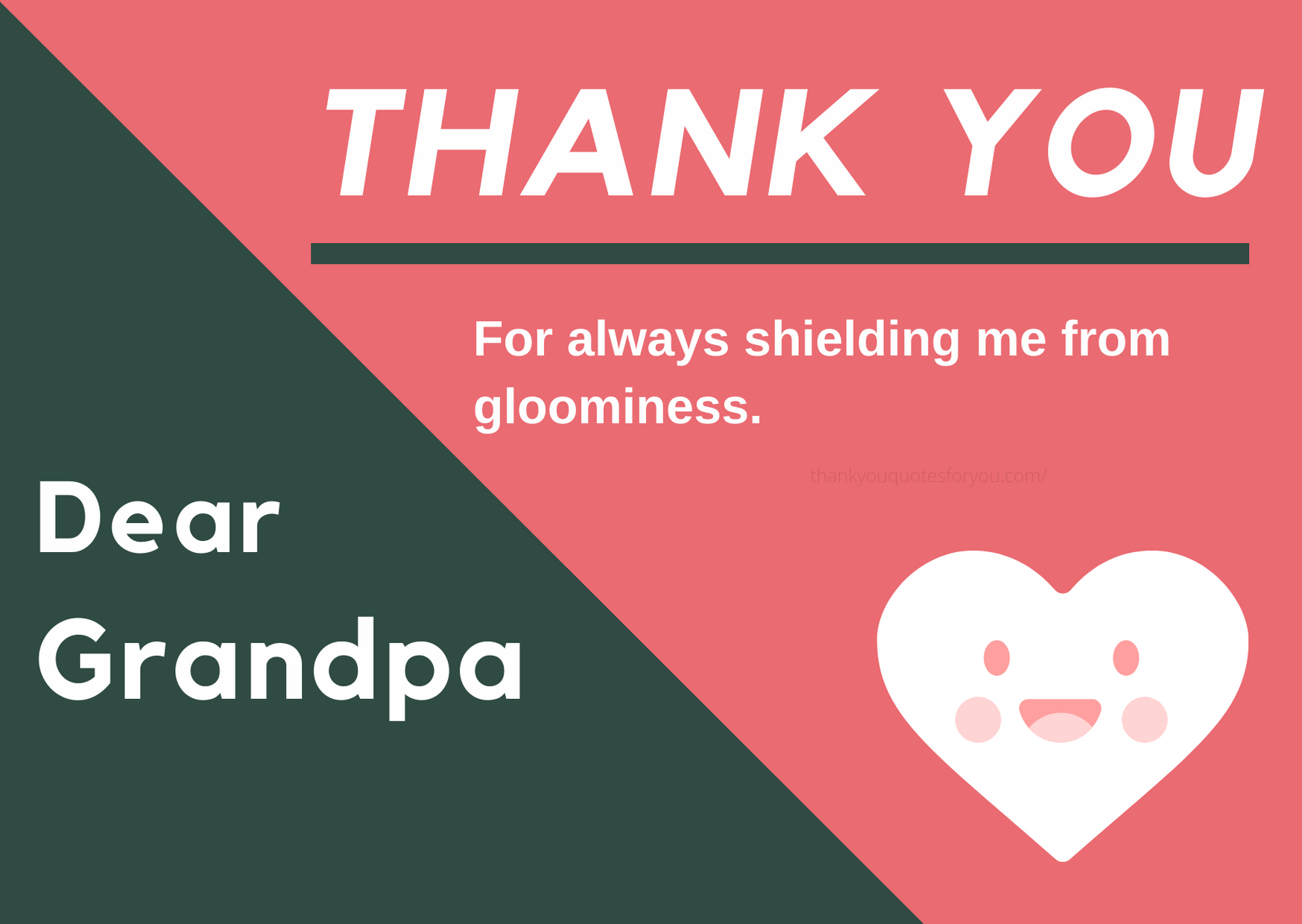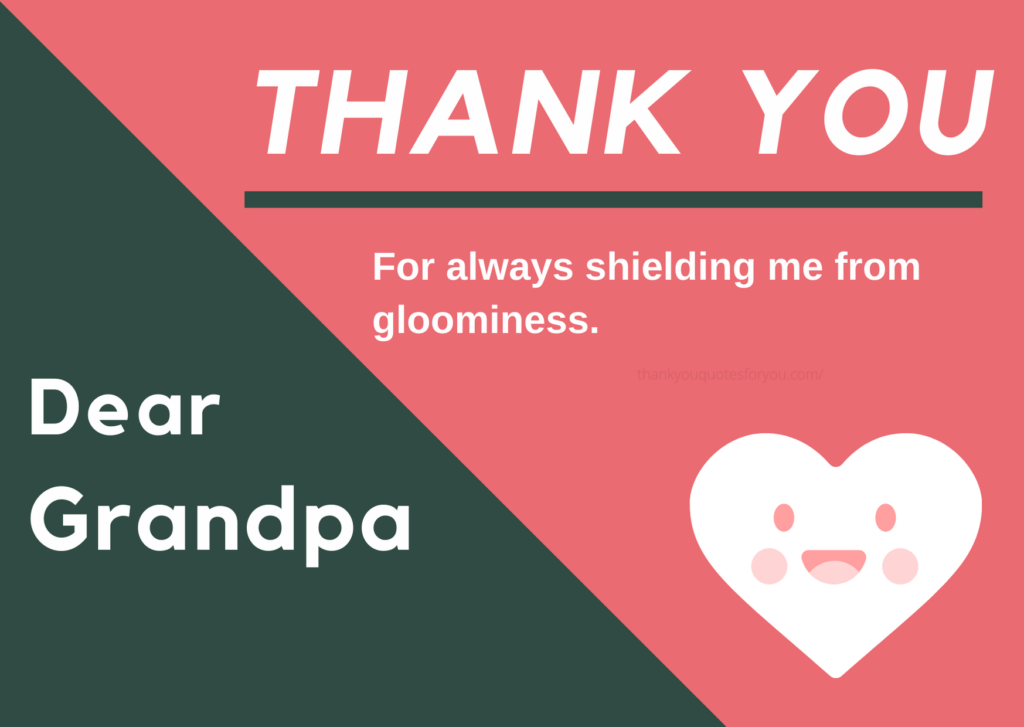 Every morning I'd try to imitate you sitting on your chair reading the newspaper, I always admire you Grandpa!
The values you have taught me, the importance of time and health, I still carry them with me. Your morals and ethics are still imprinted on me. Love you Grandpa!
You're still the first person I want to share my success stories with. I remember how happily you'd watch me glide through the swing and how I'd wobble holding your hand in the park. You always had my back Grandpa and you still have!
Thank you for teaching me discipline and the value of nature and wellness at such a young age. Thank you Grandpa!
Your reading rituals and our sacred play time, every memory of yours with mine is so precious to me! Thank you for making me feel special and loved Grandpa!
You have always seen potential in me, thanks for believing in me Grandpa, I'm eternally grateful to be your granddaughter, I hope you live a million years!
I hope you always smile like you do! Your smile sparked the whole universe, Your positivity and aura makes you distinguishable from the whole room. I'm so grateful to have been raised under your guidance! Thank you for always shielding me from gloominess