A boss is someone who plays an important role in shaping our career. Their opinion and reviews are the most important approval we require in our workplace. Won't it be very elegant if we gifted them a ThankYou card for investing their minds in shaping our career? Worry not, here are a few good notes and quotes you can leave on your boss's desk or on the mountain of a bouquet. It's always nicer to be thankful for the people who make our life's better and productive. A good boss is someone who is impossible to forget so let's be grateful for having one.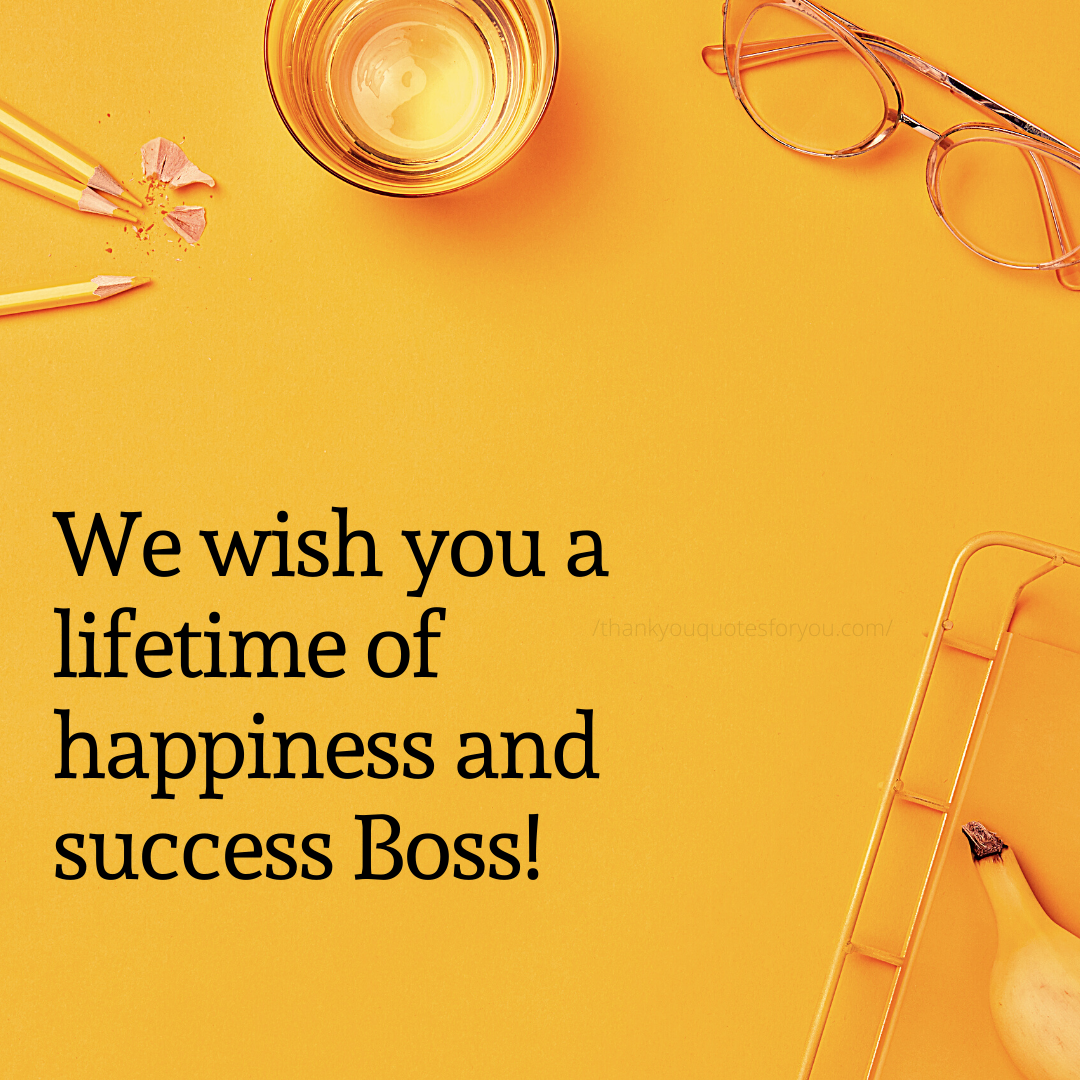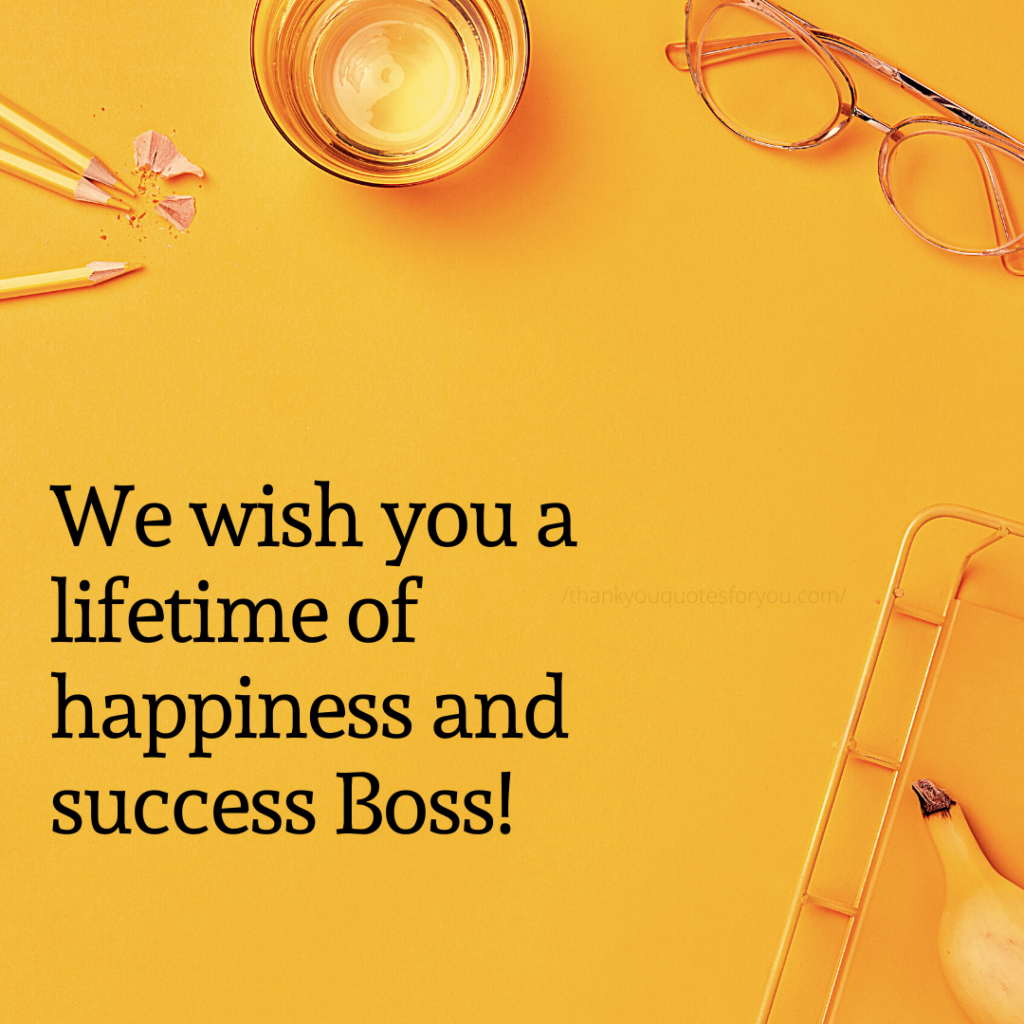 Your constant guidance has made my whole carrier shine. Thank you for having my back boss! I pray for your good health and success.
You're a gem for us! We can never be thankful enough for your constant guidance and mentorship.
If I had the power to give you all the successes in life,I would! You have made our life's so much easier by your constant mentorship. Thank you Boss!
Thank you for your guidance and support, our team is nothing without you Boss!
You have been there with us, through wax and wane, and we couldn't have asked for a better mentor!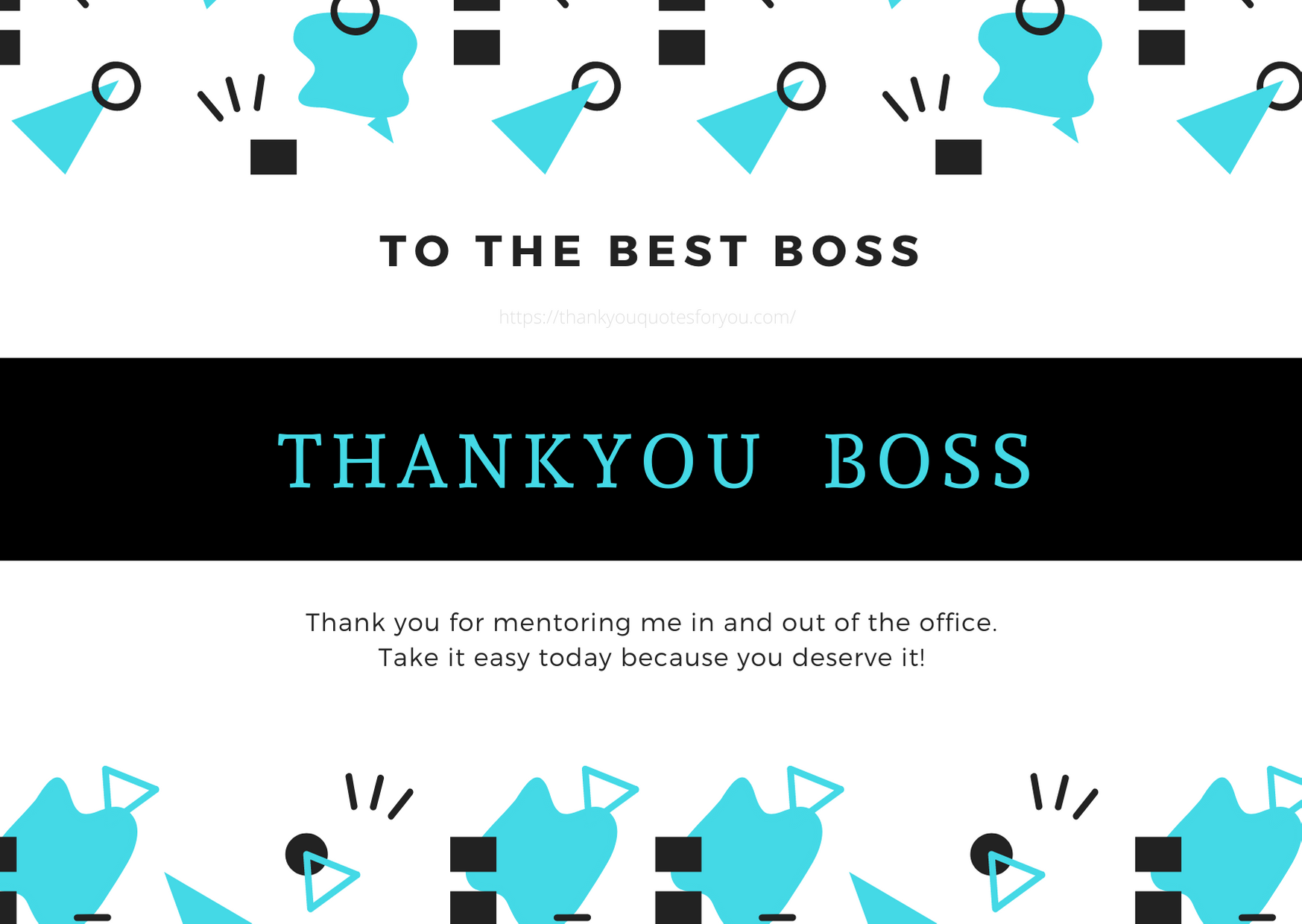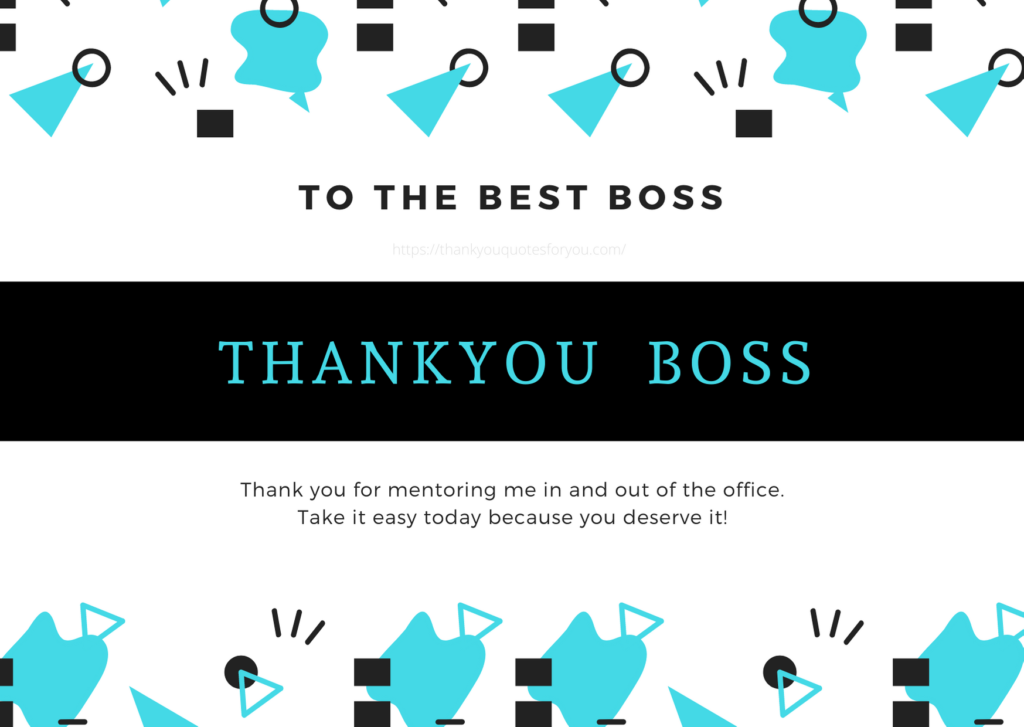 Your thrive for excellence makes us want to work harder and smarter. Thank you for motivating us by your efforts.
We wish you a lifetime of happiness and success Boss!
Your contribution to this organization can never be summoned into words, maybe we can start by saying Thank You!
We have always been awestruck by your intelligence and dedication towards this organization, your management skills have kept this team strong through thick and thin. 16. We'll always stay obliged for your honest reviews and supervision. Our team wishes for your good health and wellness.
Your trailblazing career has never failed to inspire us. We feel encouraged by your presence and your involvement in our projects.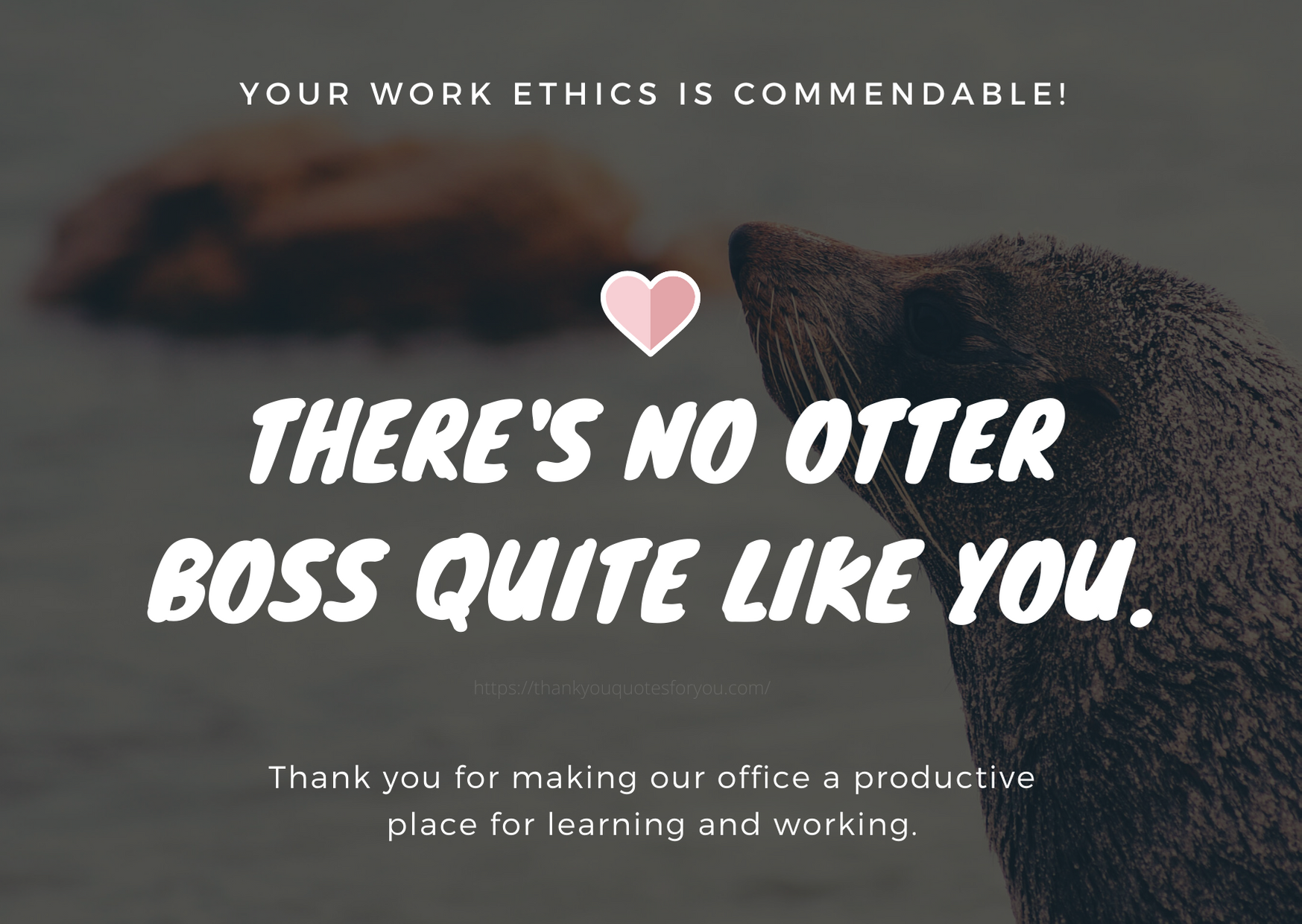 Remembering the times you have led our team with dignity and grace, I feel awestruck and inspired! Thank you for always shielding us.
Your ideologies and work ethics have contributed in building my career. I have always followed your mentorship and I'll keep doing so.
In difficult times, you have always led us with dignity and motivation. We believe in your vision and we promise to keep working hard towards achieving it.
We have always looked up to you as a role model! Your work ethics is commendable! We aspire to be as hardworking as you are.
There's so much we still have to learn from you. Your team spirit has taught us solidarity. You never fail to keep our morale high! Thank you for building such strong unity.
Thank you for building us into a community where we can brainstorm ideas and work with unity! Your mentorship has kept this team integrated.
We feel so obliged to have you as our mentor! We always have our morale high because we know our boss has full faith in us.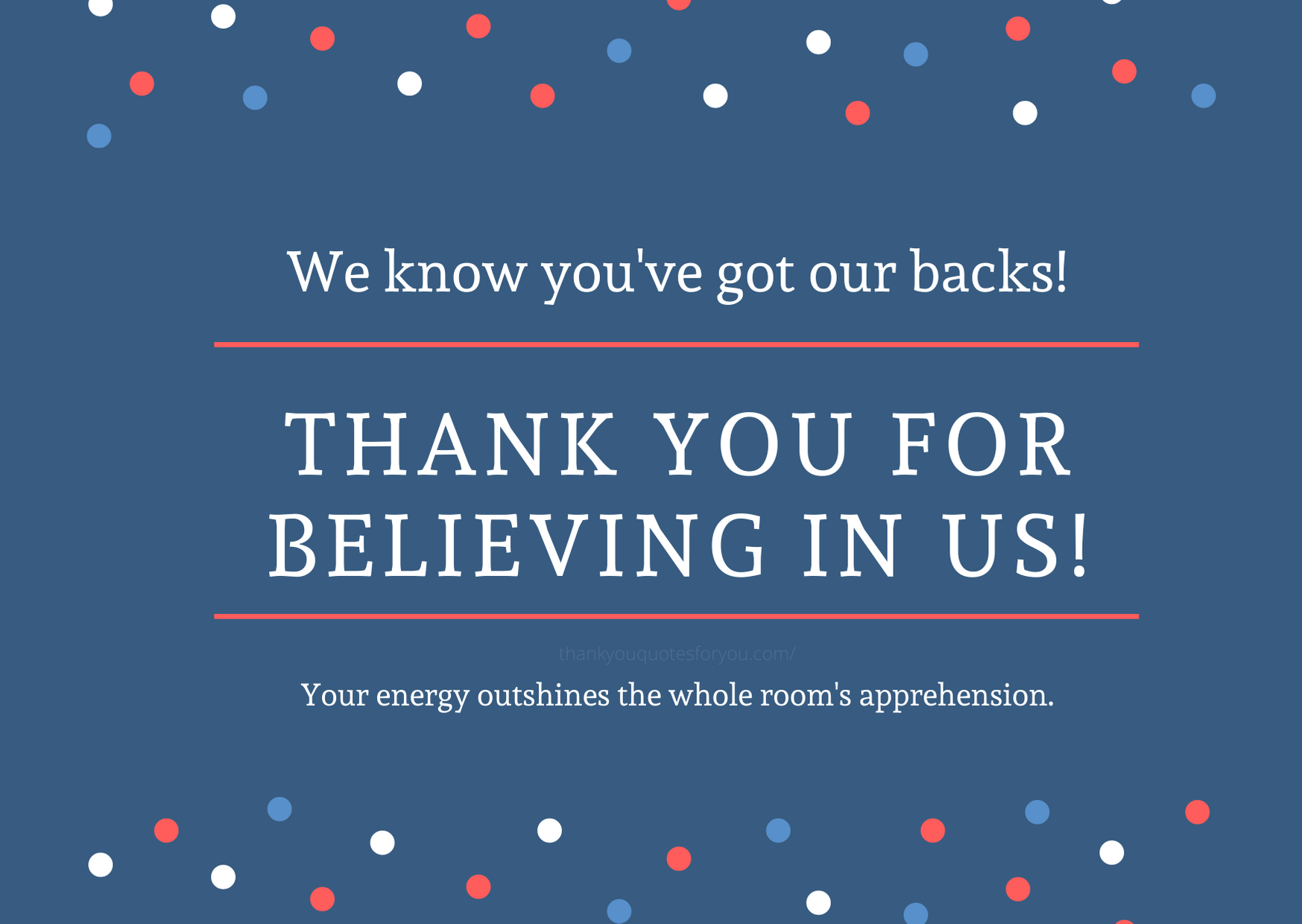 Looking back at the amazing time I have had in this office, I'll always feel blessed to have worked under your guidance and direction. You have infused my career with opportunities and powerful work ethics.
Thank you for treating me as an asset. You have always valued my ideas, I'm forever grateful to have a boss like you!
Thank you for insulating all the uncertainty and failure of our team. You have always encouraged us to keep looking forward.
You have always created confidence in me. I have gained a lot more perspective and morale by being under your vision and guidance.
Thank you for taking care of us like a team. I'm obliged to have you as my mentor. You have always conducted good work ethics and teamspirit in this organization.
Your hardwork and mentorship reflects in our successes. We are always gonna look up to you as our Guardian. Thank you for always having faith in this team.
Your patience and understanding has always been admirable.Thank you for giving us time to mold ourselves and bloom. You have always been a mentor we can look up to.
You have always been diligent with your craft. This motivates us to give all our best to our projects. Your guidance boosts us to work hard and build a strong morale.
You're the epitome of hard work and teamspirit. Thank you for teaching us that discipline and unity can turn impossible to possible. We have always admired your work ethics.
You're the coach we always needed. With your presence our efficiency is touching the sky. It'd all have been impossible without your supervision and guidance.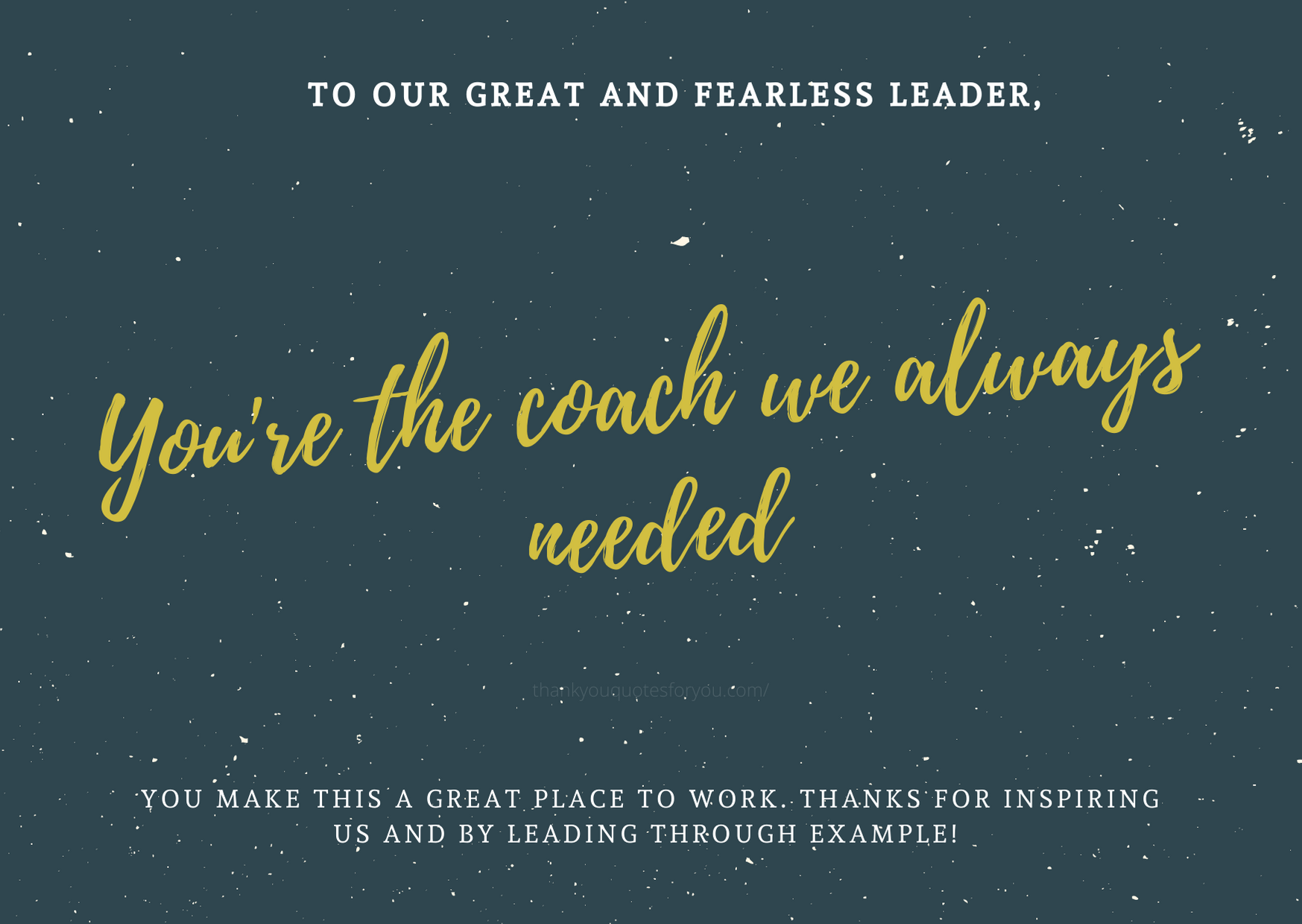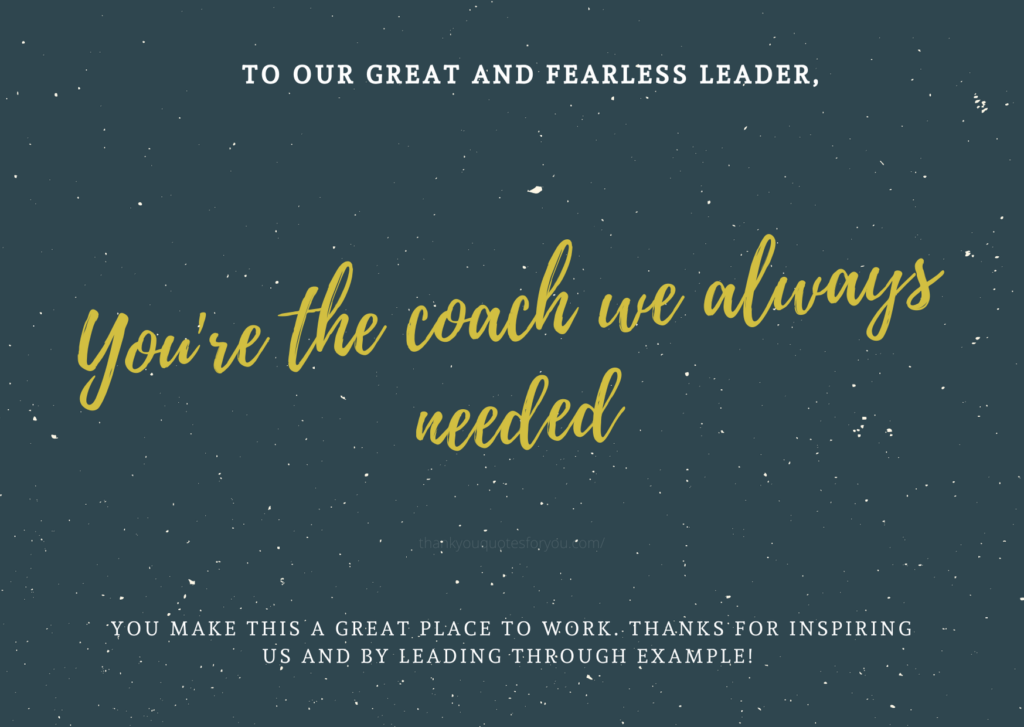 Your attention to detail and assiduity has boosted our awareness and efficiency. Thank you for teaching us how important work ethics and teamwork is. Working with you has skyrocketed my morale and self esteem.
I'm honoured to have you as my mentor, You have taught me discipline, time management and a good work life balance. Thank you for enhancing me with sophisticated perspective!
You have played a huge role in shaping my career. I can never be thankful enough for your existence!
Thank you for not letting the long working hours seem stressful. With your mentorship even work feels like enthralling sport!
Your energy outshines the whole room's apprehension. Thank you for believing in us!
Like a supernova, your positivity outshines all the stress and worries from our workplace. Thank you for your neverending support and supervision.
Your constant positivity and mentorship has guided me all through my career. I'm obliged to have been trained under your supervision.