Hip, hip, hooray, it's your birthday! It's the time when family and friends celebrate YOU and how much you mean to them. Sometimes we can get overwhelmed with the attention and surprises on the day, but after the dust settles, you want to find the right words to thank everyone who took the time to acknowledge you, brightened your day, and made it extra special.
It can be tricky to express genuine heartfelt gratitude in a message. Many of us have friends, family, or colleagues who make an effort for your birthday. You want to say thank you and let the other person know how much their thoughtfulness meant to you.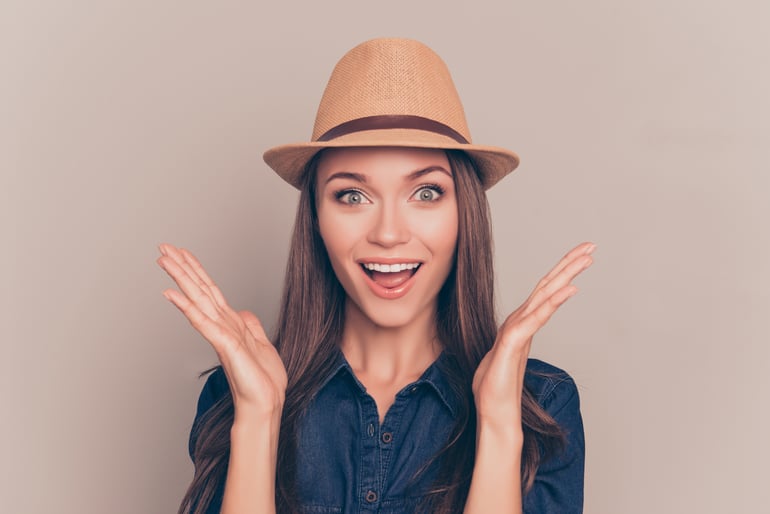 It can be humbling when your birthday rolls around to find that heartfelt wishes stream in from everyone, even people you don't expect. Thoughtful messages, visits on the day, surprise gifts, or special treats can make your day extra special. Taking the time to say thank you meaningfully is a great way to show everyone how much they mean to you.
How To Create An Emotional Thank you Message
If you struggle to find the perfect way to say thank you after your birthday, don't worry, we've got you covered. Whether you need to thank family, friends, or colleagues who acknowledged your birthday, you want to convey how much it was appreciated and how you valued their birthday wishes.
Here are four tips to add warmth and convey emotion and sincerity in your message:
Tell them how the surprise gift or wish made you feel. Describe the emotion that you felt when you were reading their message.
Refer to a meaningful or memorable experience you shared with the person.
Send your thank you message in a card. It is much more personal than on a digital platform.
Use the appropriate tone for each specific recipient – your great Aunt Ethel, who sent you a knitted sweater, will need a more formal message than your BFF, who arranged a few drinks with the gang after work.
Birthday Thank You Messages For Family And Friends
Your birthday message made me realize how blessed I am to call you family. Thank you!
I felt so emotional when I read your birthday message. So many birthdays have come and gone, and I am reminded of our incredible connection each year. Thank you for thinking of me, and please never forget how precious you are to me.
Your unexpected gift made me cry. So many wonderful memories came flooding back when I saw it. I wish we could rewind time to our carefree childhood days – those really were the days, my friend! Thank you for giving me such a meaningful gift. I will cherish it forever.
The message I received from you on my birthday filled my heart with warmth and made me feel loved. Thanks for making time to wish me a happy birthday. It was greatly appreciated.
Your special birthday wish added a touch of magical sparkle to my day. I may be getting older, but treasured friends like you make this journey an adventure.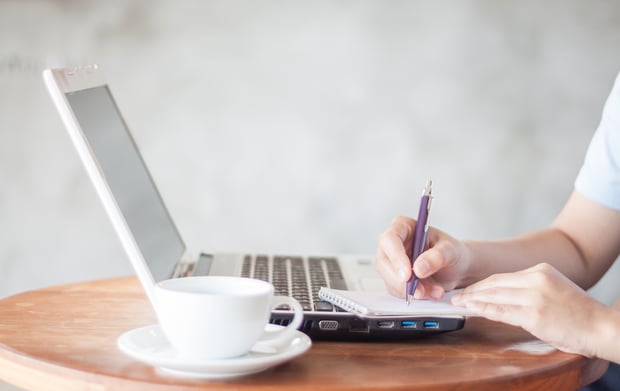 Your birthday wish filled me with nostalgia and instantly made me want to hug you. Thank you for creating such a special message to send me.
Your early upbeat birthday wishes put a spring in my step for the rest of the day. Thank you very much for thinking of me.
I loved every moment of my birthday. Thank you for being one of the people who made it so special – your amusing message made me smile and reminded me that age is just a number. Thank you!
Thank you for the beautiful birthday wishes that you sent. As children, we can't wait to celebrate our birthdays. When we are adults, we sometimes start wishing our special day wouldn't come around quite so quickly each year! Your meaningful message reminded me that each birthday is a gift and every day is a new opportunity.
Emotional Thank You Messages To Friends For Birthday Wishes
The message I received from you on my birthday meant the world to me. Thank you for always being my A-squad.
We have been friends since kindergarten, but I will never take our friendship for granted. Your special birthday wishes made me feel loved and blessed. Thank you!
Friends are the family we choose, and your birthday wishes made me realize how truly special our friendship is. Thank you for what you mean to me and for acknowledging my birthday with such lovely words.
Thanks for taking the time to compose such lovely words for me on my birthday. I have the very best friends in the world!
Our friendship is a special gift, and your birthday message made me realize once again how fortunate I am that you are in my life. Thank you for taking the time to send a beautiful message.
Your birthday wish was the first one I received when I woke up. Thank you for making me a priority on [insert day] and starting my birthday on a special note.
The older I get, the more fully I understand the value of friendship. The delightful message you sent on my birthday was really touching and lifted my spirits. Thank you!
Receiving your birthday wish was a lovely surprise. Although we haven't seen each other since you moved away, I often think of our happy times together. Your birthday wish meant a great deal to me, and my eyes got a little misty while reading it. Thank you, my friend!
Heartfelt Thank You Messages For Birthday Wishes
The kind message I received from you on my birthday was very much appreciated!
Thank you for remembering my birthday. Reading your thoughtful birthday message made me feel incredibly loved.
You know that I am not a fan of birthday fuss, but I want you to know how excited I was when I received your wishes. Thank you for adding some extra happiness to my birthday!
I am profoundly grateful for the lovely birthday message I received from you. Thank you for thinking of me.
We've had our ups and downs, but your lovely birthday message reminded me that although we may not always see eye to eye, we are on the same team. Thank you for thinking of me – your message was very much appreciated.
The special wish I received from you added some extra cheer to my birthday this year. I am so honored that you thought of me and took the time to write such a beautiful message. I am sincerely grateful – thank you!
This message is to say a heartfelt thank you for wishing me a happy birthday. I had a lovely day, and knowing that you were thinking of me made it even more special.