Sponsorship thank-you messages are an efficient way to express gratitude to the company that has helped support your business. The best thing about them is that they can be created quickly and sent out at any time.
They are one of the easiest ways to connect back with sponsors, but many companies neglect doing so. These messages work because they make sponsors feel their company was a valuable part of your marketing strategy and not just a check in the mail. Sending these notes also helps establish a human connection with sponsors and motivates them to continue supporting your business in the future through referrals or repeat purchases.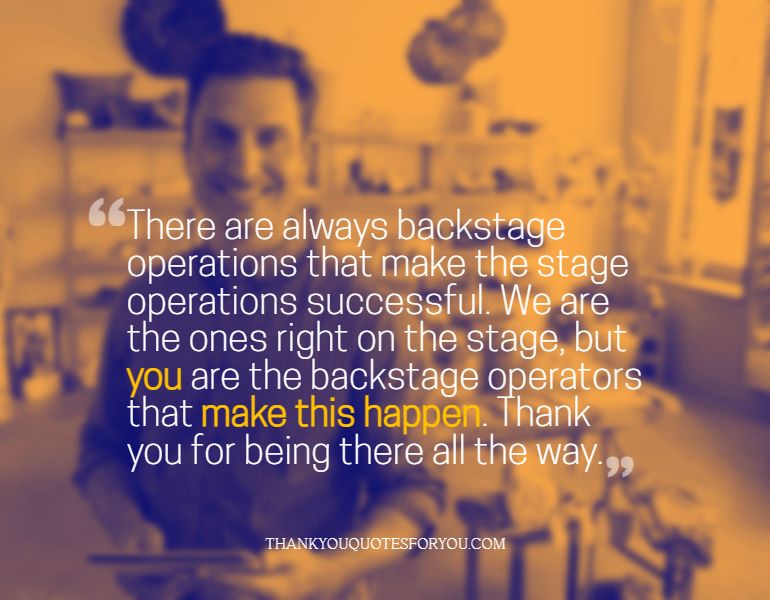 A well-crafted thank you message can be an excellent investment in your venture's future success for a few reasons:
To encourage the act of sponsorship: By being appreciative, you make your current and future sponsors more likely to book a new sponsorship deal.
Makes you your sponsor's priority: There is a huge probability that you are not the only beneficiary of your sponsor. By sending such well-constructed appreciative words, you are likely to become a priority to your sponsor. This would put you ahead of the other beneficiaries.
Not sure where to start? We have crafted a few samples for you below:
Appreciative Messages to Sponsors
It does not happen until sponsors make it happen. Thank you for making this happen for everyone on the team.
Our vision remained a mere dream until sponsors like you breathed life into it with your support. We cannot thank you enough for playing this significant role.
Our success story would have been incomplete without you. Your financial support helped make all this a reality. Thank you very much.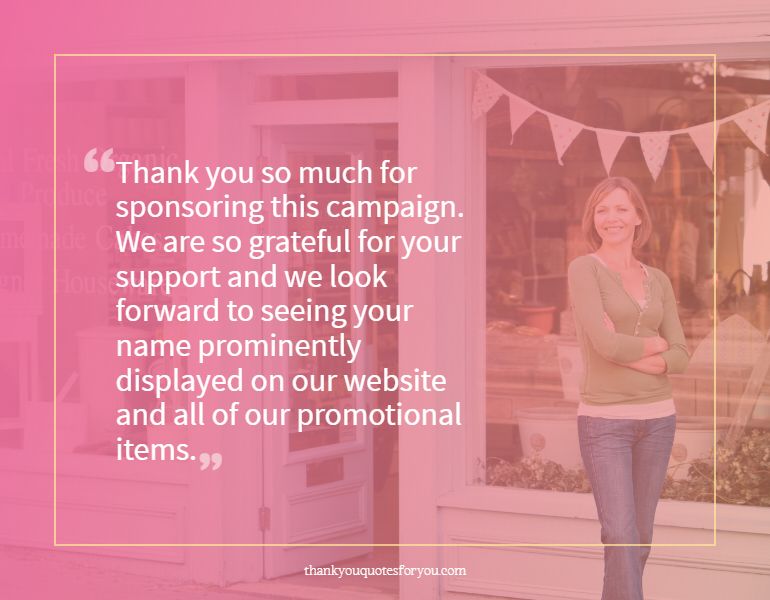 Thank you for extending a hand of fellowship and helping our business grow. We hope that this is just the start of an even better partnership.
There is nothing as frustrating as having a mind-blowing vision that cannot become a reality because of the absence of sponsors. We do not have this worry with you by our side and would like to express our gratitude for that.
Your kind support has allowed us to make strides in this area, making our dreams come true. Thank you for being there for us.
It felt hopeless and impossible until you came into the picture. Thanks for doing this, but more importantly, thanks for sticking with us.
You have been by our side through thick and thin, and words will fail to express our sincerest gratitude. But we do our best anyway with a massive THANK YOU.
It would have been a nightmare without you right by our side. Perhaps it would even have been impossible. The bottom line is that you are a part of every one of our success stories, and we are saying a big thank you for this.
We have been turned down several times by people/companies that could have done the same thing you did for us. The difference is that they did not believe in us. Thanks for seeing in us what others didn't.
Times have been hard, and many projects are losing their sponsorship. But you have stuck with us even in the midst of all these, which says a lot about you/your company. Thank you for your consistent show of support.
Thank you so much for sponsoring this campaign. We are so grateful for your support and we look forward to seeing your name prominently displayed on our website and all of our promotional items.
There are always backstage operations that make the stage operations successful. We are the ones right on the stage, but you are the backstage operators that make this happen. Thank you for being there all the way.
Your financial, human, and material resources have played an enormous part in making what we do possible. Without it, we would do a lot less or even nothing at all. Thank you for giving life to this dream of ours.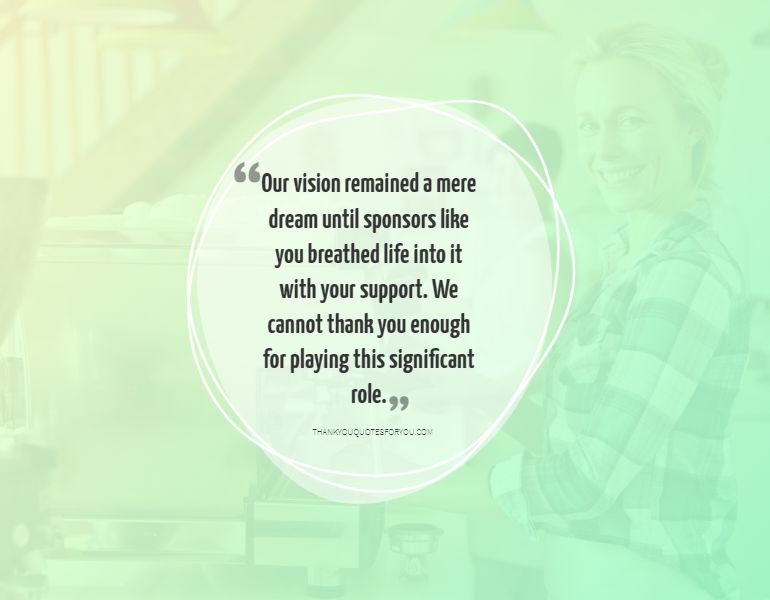 Dear (supermarket name), thank you for helping us to feed the homeless in our community through the generous support of our event. Your participation makes all the difference when it comes to feeding people who need it most.
We have come a long way together. So, we do not forget how amazing a support system you are, even with the whole appraisal and spotlight that we get. Thank you for making all these good things happen.
Thank you so much for your generous donations and your time volunteering for my campaign! We really appreciate your support and can't thank you enough. Thank you, thank you!
Dear (company name), thank you so much for the sponsorship of our event. We really appreciate your support in making it successful.
We have given you a lot of appreciative words that can be sent to your sponsors and hope that you make the most of them. Take the time to read through and choose thank-you quotes you consider befitting.