Few things in life are more exciting, rewarding, and at the same time, utterly nerve-wracking than owning your own small business. While many of us probably started with stars in our eyes and plenty of big dreams, it doesn't take long for reality to set in when we realize that it is impossible to be profitable without the support of our customers.
Thank you sometimes seems inadequate to express gratitude to the people who put their trust in us. Although thank you is just two words, the time and effort you take to compose and write a short message of gratitude will let your customer feel your appreciation.
Taking time to write a heartfelt thank-you note to a customer is a low-cost, high-return exercise. The aim is to let the message's sincerity shine through and give your customers a warm glow inside. Assure them, by showing your appreciation, that they not only spent money at your small business but that it made a difference and is genuinely appreciated.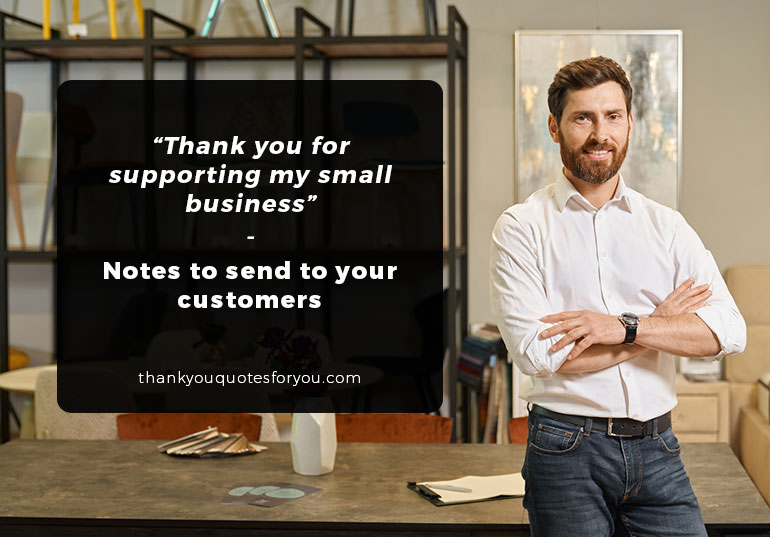 10 Tips To Write A Thank You Message From A Small Business
Before you start writing your thank you message, there are some things to remember.
Sound friendly, but also keep it professional. That way, your customer will be more likely to trust your small business with bigger orders further down the line. They will be able to see from the start that you are serious about growing your company.
Write from the heart, and, when possible, personalize the message by addressing them by name. Use a professional title prefix if you don't usually call them by their first name. Never assume a female customer is Mrs. or Miss. Stick to Ms. if you are not sure!
Include your company name. Remember you are building your business brand, so while your customers may know you personally, you need them also to remember the name of your business. That way, they can easily refer your small business to friends and colleagues.
 Mention something specific that you are grateful for. For example, it sounds more meaningful to say, 'I know it's a long trip for you, and I want you to know I appreciate the effort you made to attend our opening yesterday' rather than just saying, 'Thanks for coming.'
If you can, mention how their support will impact your life or business moving forward. Let your customer feel your love and passion for what you do. This also reassures them that you aren't a flash-in-the-pan small business and you intend to be around for the long haul.
Stay positive. Your note should make your customer feel special and appreciated.
Don't seem desperate. You can come across as sincerely thankful and looking forward to future business, but don't fall into the trap of letting your customer feel like you won't be able to make rent this month unless they buy from you.
Keep your note neat and avoid grammatical errors – spelling and grammar count!
Don't ask for anything or include information about upcoming sales or specials. It will make the thank you seem like a poorly disguised sales pitch.
Keep your thank you message short and to the point. No one has time to read a long letter, and it's a simple sentiment of thanks you want to convey, not a novel.
 Small Business Thank You Messages To Customers
Now that we have all the basic dos and don'ts out of the way, here are some perfect ways to say 'Thank- you for supporting my small business.'
Thank you for choosing to support our small business. [Business name] may not be the biggest, but we take pride in providing outstanding service. Our customer service team is available for any queries you may have about the product/ service you purchased.  
We are so grateful to you for choosing [Business name] as your preferred service provider to do your upgrades / install your system / fill your order. Thank you for the vote of confidence in our small business
This short note is to remind you that you are important to us. Your support of [business name] does not go unnoticed. Thank you for choosing us, and be assured of our ongoing commitment to providing you with excellent service.
Thank you for being one of our valued customers who gives our small business the wings to fly. We take pride in the personal service that we can deliver, and we are extremely grateful for your ongoing support.
By buying locally, you are plowing back into our community, and we all become stronger. Thank you for your loyal support of [business name]. We will continue to provide competitive prices and the same efficient service you have come to expect.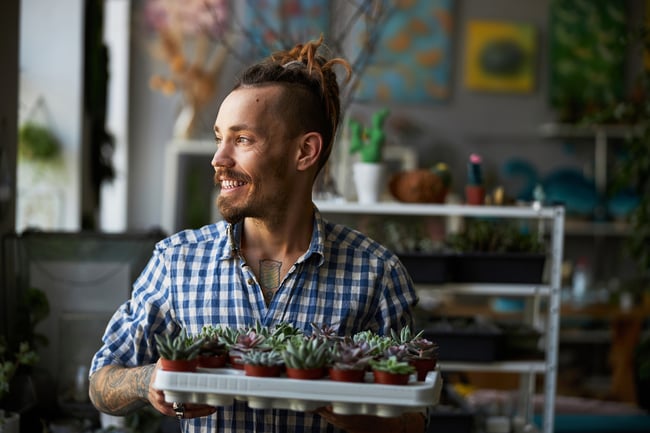 [Business name] started as a dream, which finally became a reality. Thanks to the loyal support of customers like you, this small business has been able to flex its wings and fly. We will never lose our personal touch or forget who supported us when we first began this journey. Thank you so much for being the wind beneath our wings.
Whenever I count my blessings in this small business, I count you twice. Opening [business name] was my dream, but making it a success would never be possible without customers like you. I am so grateful for your ongoing support.
Owning a small business can be challenging! Thank you for being a regular customer at [business name] and offering practical suggestions about how we can improve. The wisdom and guidance you have freely provided from your own business experience is greatly appreciated.
This short note is to let you know how much I value your support of my small business. I truly love what I do and would not be able to live this dream without customers like you. Our [salon/workshop/store/craft] has always been about adding a personal touch, and I never want that to change. Thank you for choosing [business name].
There are so many words in the dictionary that a simple thank-you doesn't seem sufficient to let you know just how much we appreciate you. Our customers are the lifeblood of our small business, and at [Business name], we will continually strive to fulfill your expectations. #Thankyou
Thank you for partnering with [business name]. As you know, we are a small business that has built a solid reputation of excellent value and reliability. I look forward to working with you and appreciate this business opportunity.
Messages Of Appreciation From Small Businesses
Let's face it, small businesses haven't had an easy time over the past few years. If your little company is one of the survivors, you can take a well-deserved bow. But then take some time to thank your patrons for sticking with you. Let your loyal customers know how much you value their support.
Without customers, my small business would only be a hobby. Thank you for supporting [business name]. Thanks to you, I have transformed my passion into my profession, and I can't wait to grow in this industry. You are valued and appreciated – thank you!
Thank you for purchasing from [Business name]. We are a small business, and every transaction directly impacts many lives. Thank you for making a difference and choosing to buy locally. It does not go unnoticed and is very much appreciated.
Getting through a global pandemic was challenging, but we did, thanks to loyal support from customers like you! Thank you for helping us keep our doors open – even if it was only virtually for a while! Your support of our small business through the tough times will never be forgotten. Thank you!
Thank you for your ongoing support during the recent global economic hardships. Many small businesses like ours had to close their doors. Thanks to customers like you who carried us through the tough times that [business name] is safely on the other side. We are excited about the future and looking forward to delivering the same personalized service you have come to expect from us.
Short Thank For Supporting My Small Business Card
Not everyone is a gifted writer, so if your talents lie elsewhere, use a card to write your message! It is smaller than a note, so the message can be shorter and still look neat. A thank you card can deliver the same heartfelt appreciation you want to express to your customer for supporting your small business.
Here are some examples of how you can use minimal words and fit your thank-you message on a card:
This card may be small, but the message it carries is big. THANK YOU from everyone at [business name] for your ongoing loyal support.
We may not be listed on the stock exchange, but [business name] has the very best customers in the world! Thank you for choosing us. We truly appreciate and value your ongoing support.
We love what we do, and this dream would not be possible without you. From everyone at [business name], thank you for supporting us.
Even the mightiest oak grew from a small acorn. Thank you for your support which is helping [business name] to grow while anchoring our roots firmly in this industry.
Thank you for supporting our dream. [Business name] is a small business with a big heart, and thanks to loyal customers like you, we can continue to grow in this industry.