The lifeblood of any business is its customers or clients. When things occasionally go wrong, and we cannot fulfill their expectations, it can be difficult to find the perfect words. We want to let our patrons know how grateful we are for their loyalty and that their patience has not gone unnoticed.
The aim of any customer service interaction should ultimately be to strengthen the relationship with the client, a genuine expression of thanks will go a long way. Customers that feel appreciated and valued are more likely to return to a business.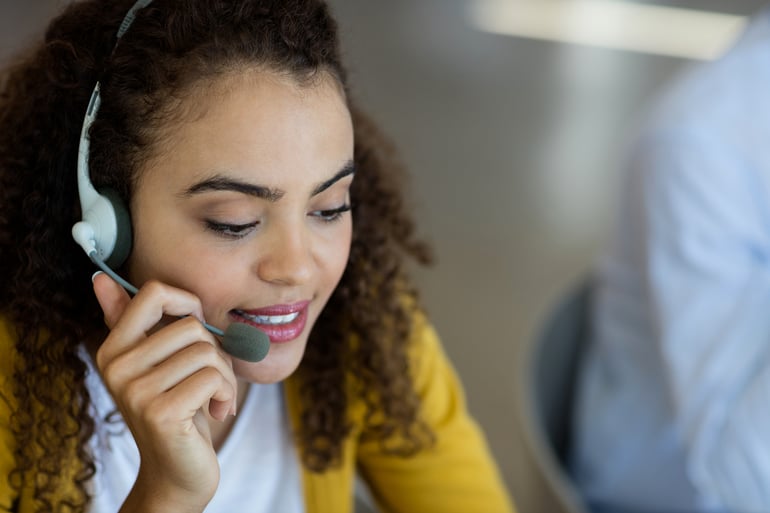 They may even mention your message to friends and family, which can result in positive business referrals. Sending genuine, heartfelt messages of gratitude to your clients for their patience is an excellent opportunity to strengthen relationships.
Finding the perfect words for customers can be tricky. You want them to know that you are genuinely grateful in a warm, personal, friendly way, but without being overfriendly or unprofessional.
We have created some perfect thank you messages that are both sincere and professional to thank your customers. Put the personal touch back into your business, so your customers feel valued and extra special if they have been patient regarding a service-related issue.
Tips To Express Gratitude In A Customer Service Setting
We have all received standard 'thank you for your patience' type messages from companies. They are often rote mass-produced communications that lack any personal touches or heartfelt emotion.
While it is sometimes necessary to send out standard mass messages to clients or customers, taking the time to personalize a thank-you message in a customer service setting goes a long way in building relationships. While the specifics of each scenario are unique, there are some things to remember when creating a thank-you note in customer-focused environments.
Personalize the message. Use their name rather than the standard 'Dear Valued Customer.'
Show that you were aware of the challenge or delay that the customer was experiencing.
If the obstacle isn't already resolved, let them know that you will continue to follow up.
Include words of sincere gratitude that are relevant to the situation
If your note is handwritten (which is best), ensure that your handwriting is neat, and use a quality, non-blotchy dark ink pen.
If your budget allows, offer a small token of appreciation along with your thank you message. A free coffee, discount, or some value-add to a service can go a long way to further cementing the relationship with a loyal client.
Ways To Thank Your Customers For Kindness And Understanding
Your patience and continued quiet support has carried us through a challenging patch. Thankfully we are finally on the other side, and we can't wait to treat you like the VIP you are to us.
We sincerely appreciate the extraordinary patience you have shown while we were training new service staff. Many of them commented on how kind and reassuring you were, even when they didn't quite get things right the first time. I wanted to let you know it was noted and how much it was appreciated. Thank you!
We are so blessed to have understanding customers like you! Things don't always go right, and sometimes we want to throw in the towel, but we love what we do, and your patronage makes it all worthwhile – thank you!
Life and business are intertwined, and sometimes it is difficult to keep them apart. Sincere thanks for your empathy and kindness during our recent challenges. Your patience helped ease the pressure and has helped us come back stronger. Situations may change, but our commitment to our customers will always be unwavering.
We appreciate all our customers, but we want you to know that your unwavering belief in our business is noticed, and it is greatly appreciated. Your recent kind understanding has been immensely motivating to us—# Thankyou.
Keeping our ducks in a row has been challenging recently, but your positive spirit and encouragement have kept us energized to keep going. Thank you for your patience!
Heartfelt thanks for your kindness and understanding during the recent stock shortages. We know the ripple effect delays this situation can cause, and your patience has been a true example of flexible business leadership. We truly appreciate your business and will endeavor to avoid any reoccurrence of the situation.
How To Thank Customers For Their Time And Patience
Your order took a bit longer than expected, and we want you to know how much we appreciated your patience while you were waiting. In this hurried world, finding someone with true inner calmness and composure is rare. Your unwavering belief that we would get things back on track gave us the wings to make it happen. Thank You!
Time is valuable, and we want you to know that we noticed the lengthy wait at checkout today. Thanks for your patience. We are working on rescheduling our roster to get this resolved and everything flowing smoothly before your next visit.
Thank you for waiting while we sorted out your order. We know your time is valuable, and your patience today was immensely appreciated.
Although we always love having you with us, we didn't mean to use up so much of your valuable time today. Thank you for your patience while waiting for your order to be packed.
A simple thank you seems inadequate for the time you sacrificed while supporting us today.
Thank You For Your Patience During Construction
Whether it's been major construction or some simple renovations, you want to thank your clients for their patience and let them know that you are back, bigger and better than before!
Patience is a virtue, and we are so relieved that you have plenty of it! Thanks for sticking with us during the renovations.
Our renovations are finally complete, and we can't wait to welcome you back to our new look [office /store/workshop]. Thank you for your patience – we are looking forward to seeing you again!
Our offices may look different, but the people inside are the same friendly team you know and trust. Your patience during our recent construction was really appreciated – thank you!
Thank you for your patience during the construction phase! We are excited to update you know that we are once again fully operational and look forward to seeing you soon.
After a period of lots of background drilling and hammering, we are delighted to let you know that peace has returned to [business name]. Thank you very much for enduring the loud bangs and crashes with us, and we know you will love our new-look premises just as much as we do!
Thank you for your loyal support during our recent renovations. It was always a pleasure to serve you, even with the distraction of the construction work! Thank you for being patient, and we are looking forward to showing you around our new-look premises [store/workshop].
Thank You For Your Patience And Understanding During This Process
Changing systems inevitably causes delays when they are newly implemented. Thank you very much for your patience and understanding today during our trial run. The great news is that everything worked perfectly! We have been grateful for your support during the changeover process.
Running a successful business is not all smooth sailing. Despite our best efforts, we could not fulfill your expectations in the required time frame. Your patience and understanding during this process has been greatly appreciated – thank you! Sincere thanks for patiently sticking with us as we got your order sorted.
All good things take time, and training new staff can be a lengthy process. Thank you for your patient understanding as we equip our employees to offer the very best service to valued customers like yourself.
Thank You For Your Kindness And Understanding Email
Sending an email is a little less personal than slipping them a handwritten thank you message or sending a short note in the mail. However, the beauty of email is that it is fast and will make your customers think about your business while at home. Your words can be fresh and impactful – and you don't have to worry about your handwriting!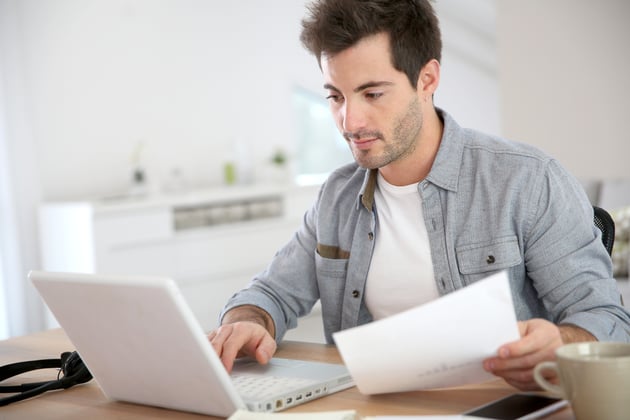 If your customer has just left the store and you want to tell them how much you appreciated your last interaction, a short email may be the right way to go. It won't interrupt them like a phone call, and it gives you the opportunity to express your gratitude sincerely.
An email is also a great way to thank them for making a purchase at your business. Just be sure to keep your email brief and to the point – simply state your gratitude and close.
"Dear [insert name],
Your recent visit to our business left such a positive impression on our staff that I felt led to write and thank you. Your patience while we sorted out the system glitch today did not go unnoticed and was greatly appreciated."
"Dear [Insert name],
Our company [insert name] strives to deliver the very best service. When there is an occasional hiccup, finding a customer who truly understands the challenges and is patient while we rectify the issue is a rare gem. Your patience and understanding was greatly appreciated. Thank you!"
"Dear [insert name],
Thank you for being so understanding concerning the mix-up on your order – your kindness made the world a much nicer place for us all while we sorted out the matter.
To err is human, and occasionally errors slip into the system despite our best efforts. Your patience and sense of humor while we rectified the issue was a real mood-lifter and was greatly appreciated.
We value your support, so please let any of our customer service staff know if we can help with anything in the future."
"Dear [insert name],
You have become a familiar face at [insert business name], and this message is just to let you know that we appreciate you. Your kind and patient nature always adds a ray of sunshine to our work day. Thank you for the understanding that you showed during the recent challenging times. We want to assure you that we are running at full speed once again and look forward to welcoming you back soon. "